6 charges pressed against 2 Kishoreganj war 'criminals'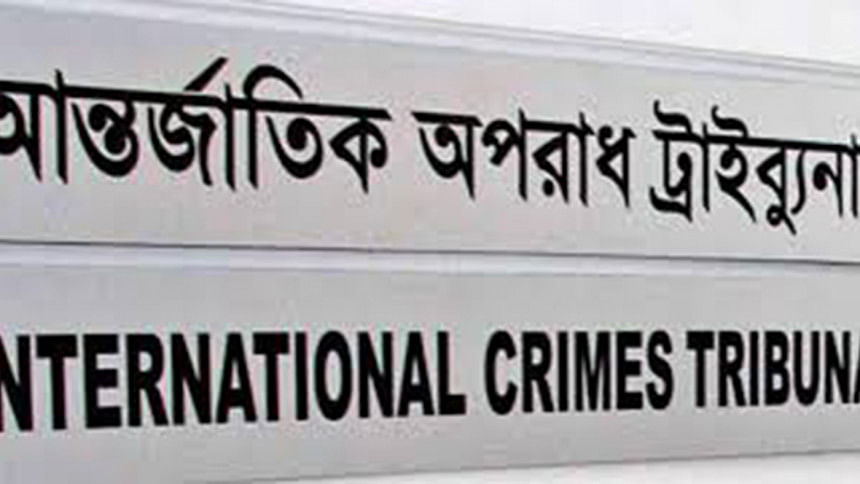 Prosecution today pressed six specific charges against two persons of Kishoreganj for their involvement with crimes during the country's Liberation War in 1971.
The accused are: Syed Mohammad Hussain alias Hossain, 64, and Muhammad Moslem Pradhan, 66.
For the first time, the prosecution pressed "war crimes charges" against any accused, said Tureen Afroz, a prosecutor of International Crimes Tribunal.
The prosecution brought the war crimes charges against the two for detaining and killing an armed freedom fighters violating laws and customs of war.
Before today, the prosecution brought crimes against humanity or genocide charges or both against war crimes accused, she said.
After holding a brief hearing, the International Crime Tribunal-1 fixed December 29 to decide whether it will accept the charges, Tureen Afroz said.
On October 7, the International Crimes Tribunal's investigation agency said to have found evidence over the alleged involvement of two persons in wartime offences.
Hussain, younger brother of convicted war criminal Syed Hasan Ali, who was tried in absentia, fled to Malaysia on May 21 last year and the investigations began on November 13, the agency officials said.
Interpol has already issued a red notice and talked to the Malaysian police to bring him back, he said.
Moslem was arrested on July 8 this year after International Crimes Tribunal-2 issued an arrest warrant against them.
Hussain's father Syed Musleh Uddin was the vice-president of the East Pakistan unit of Pakistan Democratic Party (PDP) and chairman of the Peace Committee in Kishoreganj sub-division in 1971, he said.
Both the PDP and the Peace Committee worked against Bangladesh's liberation.
Hussain was the commander of the Razakar Bahini in Nikli and known as "Razakarer Daroga" while Hasan that of Tarail upazila in 1971. Moslem was a Razakar member and Hussain's associate, he added.
CHARGES
Killing of 35 people and torture of four others in Nikli between mid-August and September 24; abduction and torture of four people in Nikli between September 2 and October 19; killing of 26 people in Nikli on September 6; abduction and torture of seven people in Nikli from September 21 to 24; abduction and killing of a freedom fighter in Nikli on October 19; and killing of a freedom fighter in Kishoreganj sadar upazila on November 26.