5.7 Nepal quake shakes Dhaka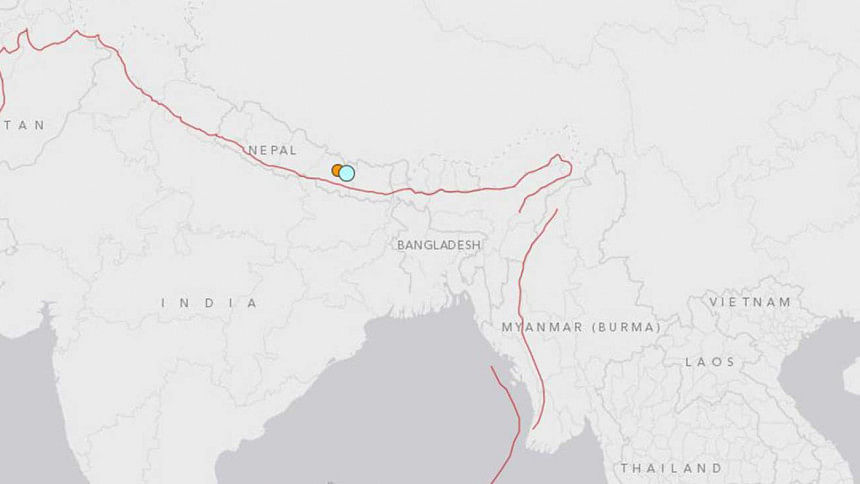 A moderate 5.7 earthquake struck in the already devastated Nepal this afternoon which was felt in Dhaka and some parts of Bangladesh.
US Geological Survey tagged the earthquake 76 kilometres east-southeast of Nepal's capital Kathmandu at a shallow depth of 10 kilometres underground.
Bangladesh felt the mild tremors around 5:34pm, Abul Kalam Mallik, an official of Bangladesh Meteorological Department told The Daily Star.
According to the BMD release, the jolt was felt at 17:34:12 (local time) and it epicentred 591 kilometres northwest of BMD seismic centre in Dhaka.