500yrs old Boro Sardarbari to reopen in March (video)
The Boro Sardarbari is one of the most significant structures in the 800 plus years old Panam Nagar, situated at Sonargaon of Narayanganj around 40 kilometres off the capital, Dhaka.
The structure has been abandoned as it became unlivable and risky like all other buildings in the Panam Nagar.
Now the government in association with Korean Youngone group is working to restore the heritage building.
After the restoration work ends in December this year, the government will reopen it for public in March next year.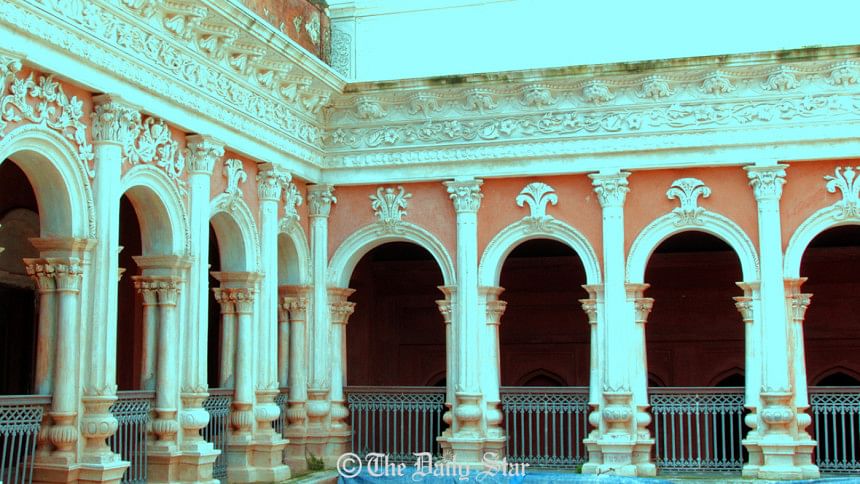 The government has planned to set up a museum at Boro Sardarbari, said Abu Sayeed, president of Institute of Architects.
READ more: The tale of abandoned Panam
Korean Youngone group financed the restoration project that initially had a budget of Tk 10 crore. However, the works will be completed within Tk 7 crore, Abu Sayeed added.
The restoration works began after the restorers collected photographs and pictures of all the walls, roofs and detailed craftworks of the heritage building. This will ensure that the building will regain its glorious original look, once the restoration job is done.
"It is believed that this building was constructed during the regime of Musa Kha, son of Barabhuiyan Isa Kha. We can assume this because there is a gate honouring Musa Kha. Many designs inside the Sardarbari were made in line with the Musa Kha gate," Abu Sayeed said when a team from The Daily Star Online went to visit the archaeological site.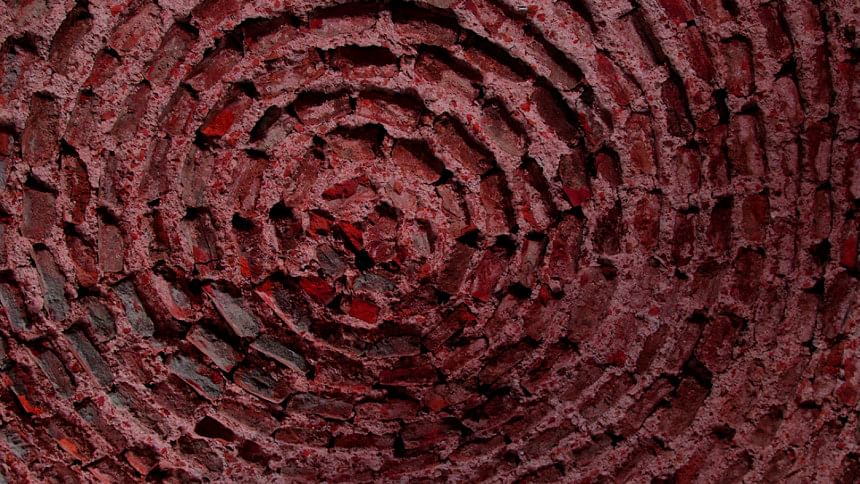 "The right side of this building is 400 years old. The roof of this building is constructed with brick chips and nothing else. It has high durability. During the regime of Islam Kha in 1608, this used to be called Bangalee roof."
"In the second floor, the Jamindars or the Sardars who lived there, constructed a puja mandap. Its structure tells us that this used to be a Hindu temple. The structure of Sardarbari speaks of different times," he added.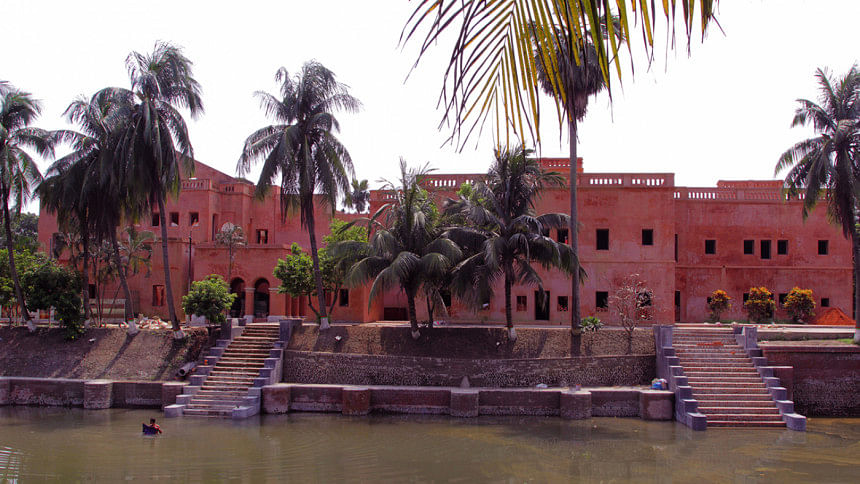 "When it was constructed during the Mughal era, they used wooden beams. They replaced them with railway slippers after the railway era began. During the Pakistan regime, they used steel sheets. After independence of Bangladesh from Pakistan in 1971, this building became a museum from 1980," he said.
This building is the symbol of the warm business environment that prevailed in the city. Even after the Directorate of Archaeology took over this building, it buzzed with life because it hosted a government office.