'50% women face unwanted touching at markets'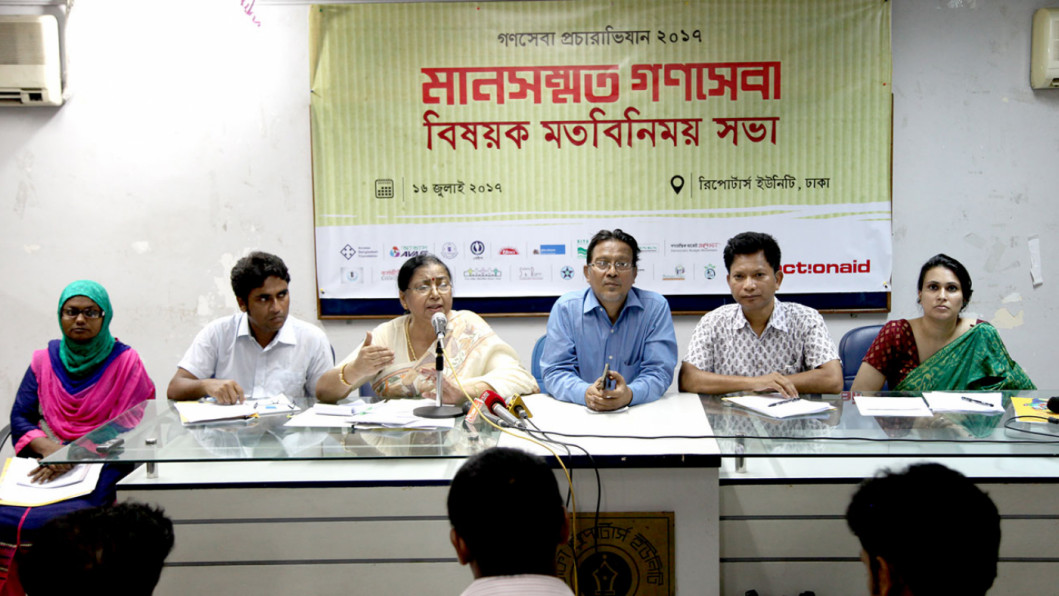 Fifty percent women experience unwanted touching at market places in Bangladesh, according to a new study.
ActionAid Bangladesh, an international non-governmental organisation, revealed the study at a press briefing at Dhaka Reporters' Unity today.
More than 42 percent of women are abused by service providers at hospitals while 30 percent women become victims of "eve-teasing" at police stations and 35 percent females become victims of physical torture involving law enforcers, according to the study.
The research was conducted on 400 people in Khulna, Rajshahi, Chittagong and Narayanganj City Corporations in the first part of the last year.
"Important public service sectors of Bangladesh are not people friendly due to lack of investment, implementation of policy and transparency and accountability," states a press release issued by ActionAid Bangladesh.
It further says, "For these reasons, people, especially women become victims of numerous problems and harassment while seeking urgent services like health, education and transport."