5 firearms, 300 bullets found in Khagrachhari, 1 held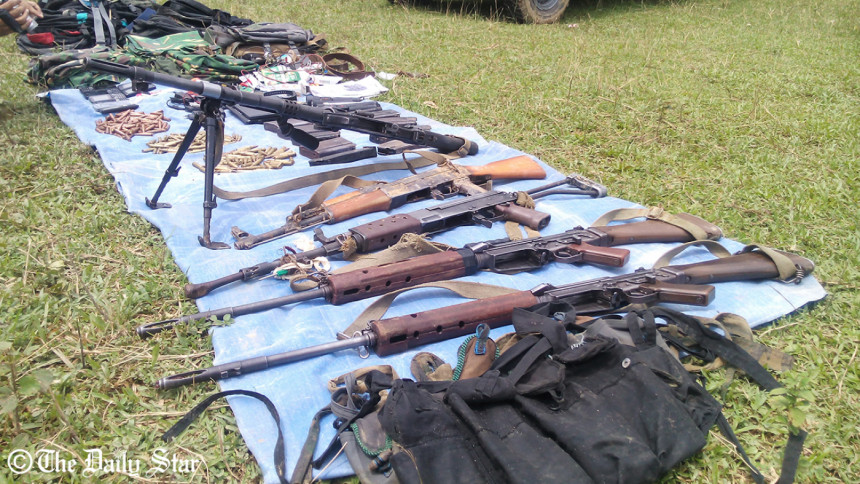 -Joint force conducts drive in Dighinala
-Seizes 5 firearms, 300 bullets
-Detains PCJSS member
Army and police, in a joint drive, arrested a suspected member of PCJSS and seized five firearms, 300 bullets from a remote area in Dighinala upazila of Khagrachhari this morning.
Detainee Barashova confessed that he is an activist of Parbattya Chattagram Jono Sanghaty Samity (PCJSS-MN Larma), reports our Khagrachhari correspondent quoting Lt Col Mohsin Reza, commanding officer of Dighinala army zone.  
On secret information, members of Bangladesh army and local police raided a house at Chhatakchhara and detained Barashova. But his cohorts managed to flee after opening fire on the team, the army official said.
Barashova along with the seized firearms will be handed over to the concerned police station, he added.
The force conducted the drive in the area to recover firearms hidden by criminals, local police said.