5 female workers killed in Kushtia road crash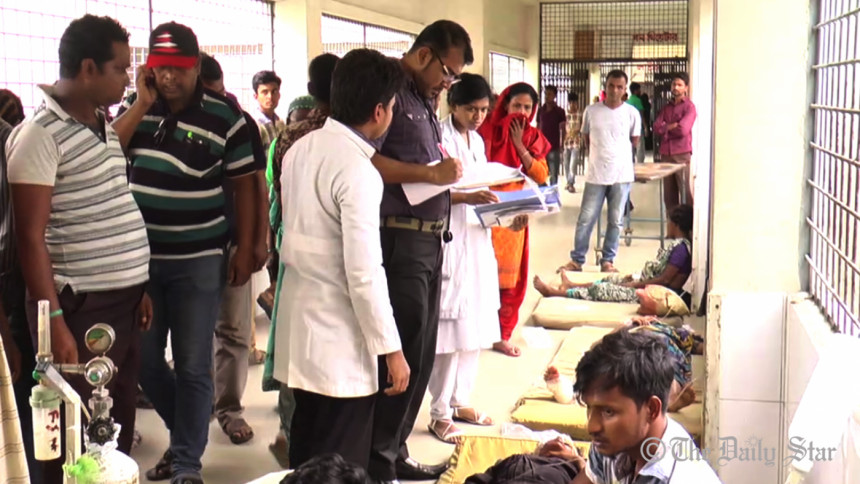 Five female workers of a husking mill were killed and five injured as a truck hit a human hauler in Kushtia Sadar upazila this morning.
The deceased are: Komela Khatun, 65, Rabeya Khatun, 60, Sajiron Necha, 60, Alyea Khatun, 45, of Lakmipur village; and Sokhina Khatun, 33, of Madhupur village in Sadar upazila in the district.
They worked at a tobacco processing storehouse of British American Tobacco Bangladesh (BATB), reports our Kushtia correspondent.
A Kushtia-bound truck hit a human hauler, locally known as nosimon on Kushtia-Khulna highway in Bhadalia area around 6:30am, said Sahabuddin Choudhury, officer-in-charge (OC) of Kushtia Model Police Station.
Quoting witnesses, police said Sokhina and Komela died on the spot while eight others received severe injuries.
Locals rushed the injured people to Kushtia General Hospital where Rabeya and Sajiron and Aleya succumbed later.
Among the injured, Buri Khatun, 55, Alyea Khatun, 45, Jochna Khatun, 50 and Surjahan, 50 are undergoing treatment at the hospital.
Police seized the truck and Nosimon but drivers of both the vehicles managed to escape.