'333' helpline launched to redressal social problems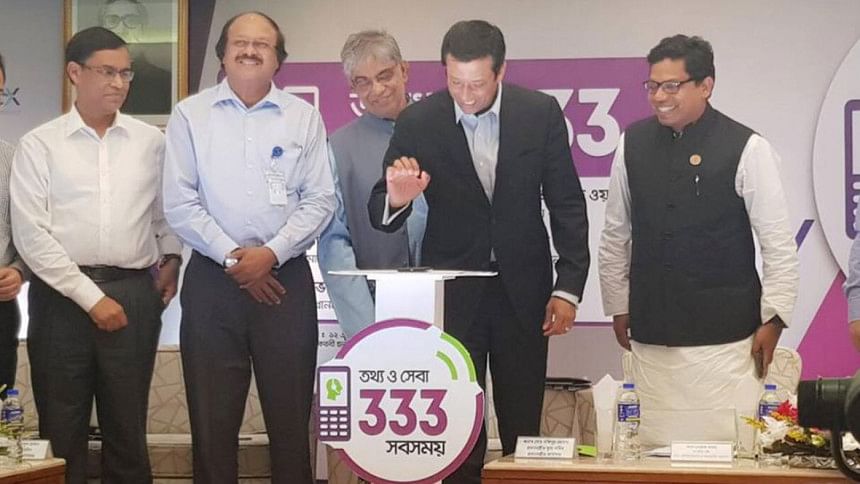 The government today inaugurated a new helpline `333' to provide information on procedures of receiving public services and redressal of social problems.
Prime Minister's ICT Affairs Adviser Sajeeb Ahmed Wazed inaugurated the service at Prime Minister's Office (PMO).
Through the short code -- 333, anyone can dial it from anywhere and receive information about government offices or officers, tourist attractions, 64 districts and redressal of different social problem, said Mustafa Jabbar Posts, Telecommunications and Information Technology minister.
The service has been designed by Access to Information (a2i) Programme under of PMO with a motto of "government information and services, anytime".
Mobile operator Robi and country's one of the leading call center service provider Genex Infosys Ltd are providing technical assistance to operate the call centre.
People can dial the hotline number round the clock.
Also citizens can now be informed about and complain against different social problems, and get response from Deputy Commissioners and Upazila Nirbahi Officers themselves.
Furthermore, using this helpline, they can seek assistance from Deputy Commissioners and Upazila Nirbahi Officers during disasters, a2i officials said.