3 held over blogger Niloy murder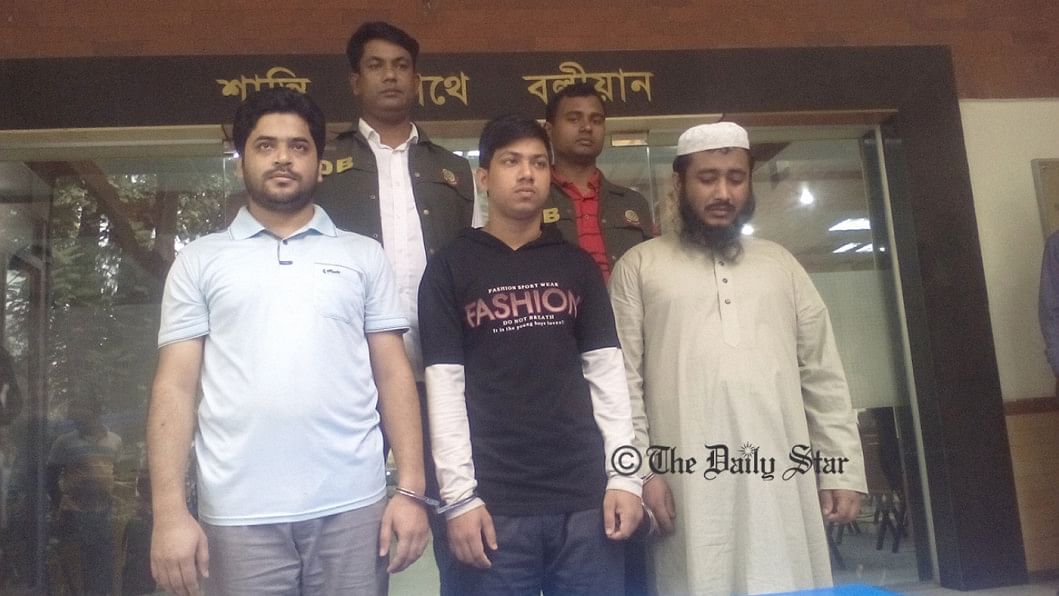 Detectives yesterday arrested three persons for their alleged involvement in killing blogger Niladri Chattopadhyay Niloy.
A group of four hacked blogger Niloy, 40, indiscriminately in his flat on the 4th floor of a five-storey building on August 7, 2015. He became the fourth blogger to have been murdered by suspected Islamist militants this year.
Mortaza Faisal Sabbir and Mufti Abdul Gaffar were detained from Naranyanganj while Tarequl Islam from Chittagong, Dhaka Metropolitan Police (DMP) Joint Commissioner Monirul Islam told our reporter.
Gaffar once threatened to kill blogger Niloy on Facebook. After his death, Sabbir claimed responsibility of the killing on Facebook and Tarequl was the first person to like the share, Monirul said.   
"Mufti Abdul Gaffar, who was picked from Pachlaish thana, Chittagong used to study at Al-Jamiatul Islamiya Madrasa at Patiya. He confessed to creating a Facebook page and threatening blogger Niloy from that Facebook ID," he added.
Police also seized Sabbir's mobile phone from his possession.
"Mortaza Faisal Sabbir is the secretary of Islami Chhatra Shibir of Bhatiari ward unit. He was the admin behind Shibir's Facebook page. After Niloy's murder, he created a separate web-page titled Ansar-Al-Islam and accepted responsibility for killing the blogger. "The joint commissioner of DMP explained.
"The third arrestee Tariqul Islam is the former secretary of Chhatra Shibir's Sitakunda Thana. He is the first person to 'like' Sabbir's Ansar-Al-Islam page. There are around 20-22 cases filed against Tariqul," confirmed the police official.