4 'robbers' killed by mob in Hatiya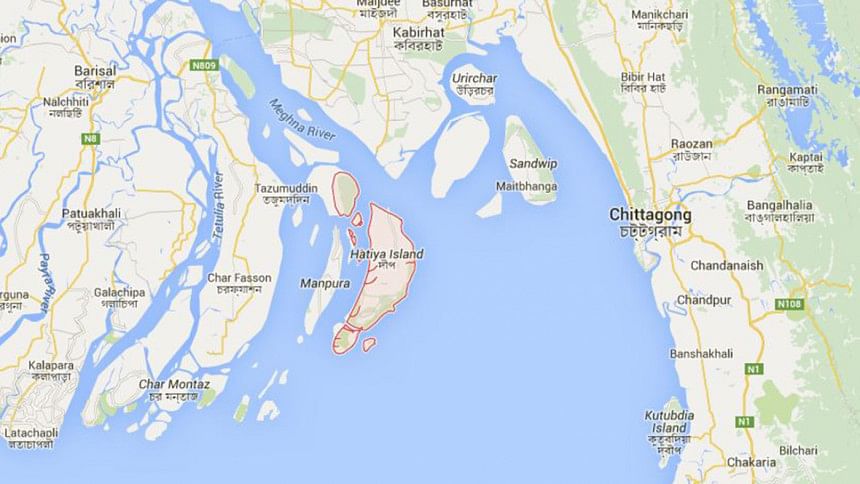 Four suspected robbers were beaten to death and another two critically injured by a mob at Noakhali's Hatiya late last night.
The deceased:  Akbar Siddik, 28, son of Abdul Mannan of Joypurhat, Ashikur Rahman, 27, his brother Saiful Islam Sujon, 25, sons of late Abdul Mannan of Dinajpur, and Sunam, 25, son of Abul Hashem of Chapainawabganj, died on the spot, quoting police, reports our Noakhali correspondent.
Law enforcers with the help of locals were able to detain two other suspected robbers, Anisul Haque, officer-in-charge of Hatiya Police Station, said.
Two policemen were also injured when the suspected robber gang attacked them.
Fazlul Haque, a policeman was admitted to Noakhali General Hospital, while Jahangir Alam and Md Kamrul Islam were admitted to Char Jabbar Upazila Health Complex, the official said.
Suspicious locals confronted a group of strangers getting off a trawler in Chairman Ghat area around 11:00pm, the OC said.
Later, they caught them and handed them over to law enforcers at a nearby police camp, the he said.
However, the detainees allegedly swooped on the policemen with sharp weapons at the camp, leaving three policemen injured.
Hearing the policemen's screams, locals again chased them down and beat them up.
Four of the suspected robbers died on the spot and two others were arrested, the OC said, adding that other robbers managed to flee.
The bodies were sent to Noakhali General Hospital morgue for autopsy, Nobojyoti Khisa, assistant superintendent of police, told reporters while visiting the spot today.
Condition of one of the arrestees is critical, he said.
Hatiya, being surrounded by rivers, is no stranger to robbery.