3 killed in Hizb-ut Tawhid-villagers clash in Noakhali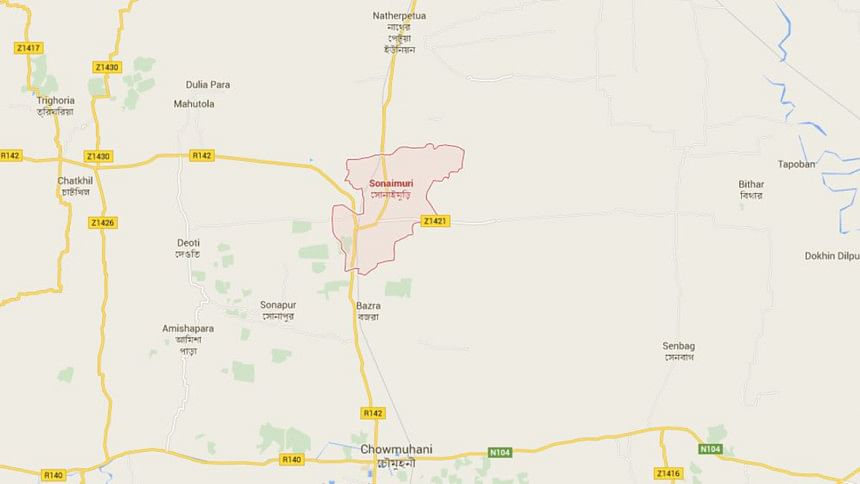 Three people including two alleged members of the blacklisted Hizb-ut Tawhid were killed in a clash with villagers over the construction of a mosque in Shonaimuri upazila of Noakhali today.
At least 50 people were also hurt in the clash that ensued when locals protested the construction work of the mosque by the members of Hizb-ut Tawhid in Parkat area around 11:00am, said Md Eliash Sharif, superintendent of police (SP) in Noakhali.
Two of the deceased -- Ibrahim Khan Rubel, 27, and Md Solaiman, 24, -- were members of Hizb-ut Tawhid while another -- Mojibur Haque Mojib, 50, -- was a day labour, the SP told our local correspondent.
At one stage of the clash, villagers vandalised the office of Hizb-ut Tawhid at Chashirhat Bazar and set fire in a house.
On information, police reached the spot and fired blank shots to bring the situation under control around 2:00pm. The law enforcers also detained 110 people in this connection.
Members of law enforcing agencies were deployed in the area to avoid further untoward incident.
There had been a long standing dispute between the Hizb-ut Tawhid members and the local Muslims, the SP added, quoting the locals.
On February 20, the members of the blacklisted religious-based organisation held a large meeting to reorganise themselves, he added.