20-km tailback on Dhaka-Tangail highway cleared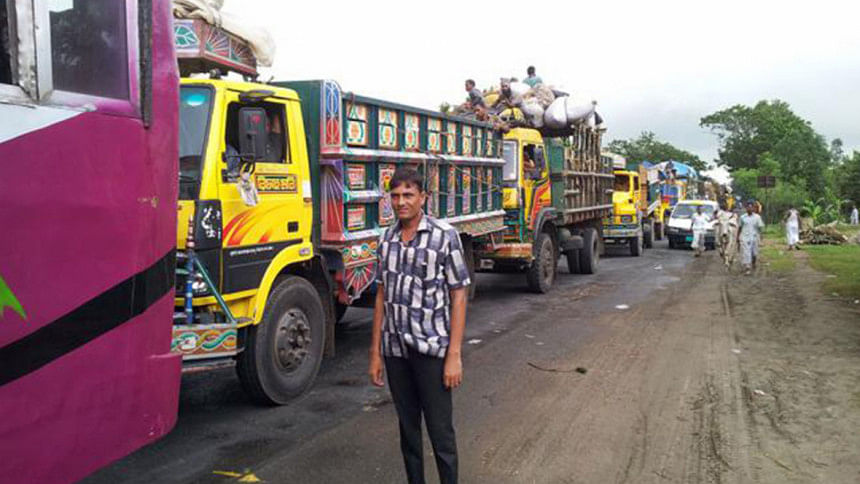 Thousands of passengers suffered immensely on the Dhaka-Tangail highway today as hundreds of vehicles got stuck in a 20-kilometre tailback in Mirzapur upazila of Tangail which cleared at around 10:00am.
The tailback was created on the highway early in the morning, and continued for an hour, causing sufferings to the home-bound people ahead of Eid-ul-Azha, our Tangail correspondent reports quoting Mainuddin, officer-in-charge of Mirzapur Police Station.
The highway was severely gridlocked due to heavy rush of traffic on two-lane road at Chandra intersection of Gazipur, said the OC.
Apart from this, the traffic congestion was also triggered by rain, he said.
The highway also witnessed gridlock yesterday after a truck broke down at Natiyapara in Mirzapur upazila, halting transport movement.