2 surrender in Meherpur 'militant den' raid
House owner's son held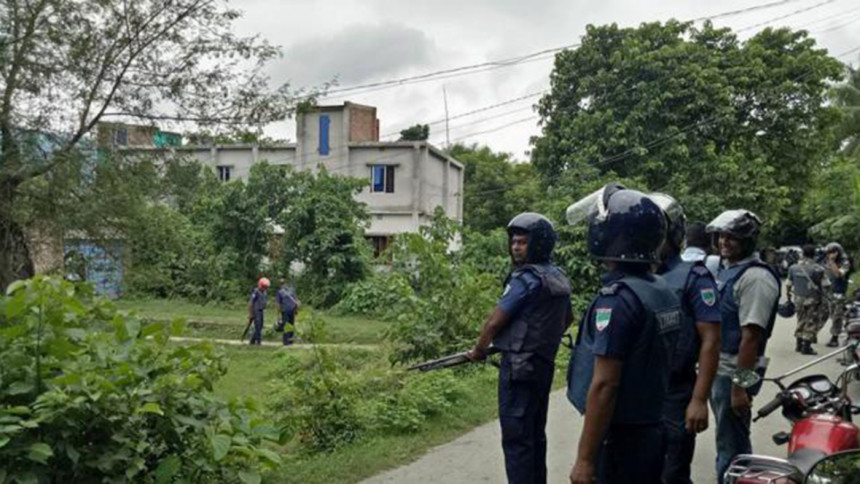 Raid at two-storey house

House owner lives in Saudi Arabia
Two women surrendered along with two children during a police raid at a suspected militant hideout in Gangni upazila of Meherpur this morning.
The duo was identified as Mabia Khatun, 33, of Bhabanipur village in the upazila, and Rajani Khatun, 40, of Daulatpur upazila in Kustia, police said.

Both the women wearing burkas (full veils) came out of ground floor of the two-storey house at Bamondi village in Gangni with two children around 11:50am, Anisur Rahman, superintendent of Meherpur police, told journalists.

Law enforcers entered the house, which they cordoned off at 11:00am amid heavy rainfall, but found nothing suspicious.

Earlier in the morning, law enforcers arrested Mostak Ali, 33, the son of the house owner who lives in Saudi Arabia, the SP said at a press briefing after ending the raid.

Mostak however failed to inform about the profession of his tenants, who rented the house a year and a half back, our Kushtia correspondent reports quiting the police official.

The arrestees were taken to the Gangni Police Station, he said.