2 'robbers' beaten to death in Faridpur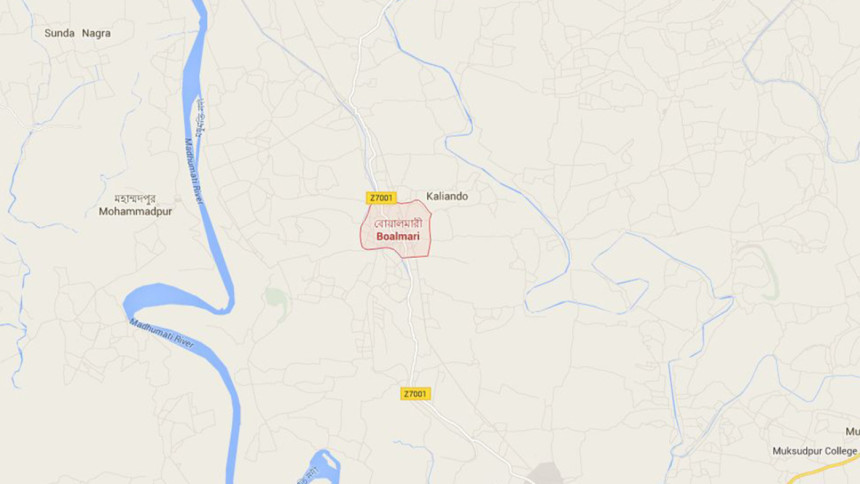 Two alleged robbers were killed and another was injured in a mass beating in Faridpur's Boalmari upazila last night.
The deceased are Milon Hossain, 28, and Forhad Molla, 40. Both of them hailed from Boalmari upazila. Injured Murad Hossain, 38, was admitted to Faridpur Medical College Hospital with a sharp weapon injury, said Farid Hossain Mia, Boalmari upazila health officer.
Moyna UP Chairman Md Moshiul Azam said the trio went to visit Deljuriya, adding that they were victims of mass beating while they were returning home around 10:00pm.
Critically injured Milon and Forhad were rushed to Boalmari Upazila Health Complex, where they succumbed to their injuries around 10:20pm, the health officer said.
Inspector Golam Nabi of Boalmari Police Station said the bodies will be handed over to the family members after conducting autopsy at Faridpur Medical College Hospital.
Earlier on June 25, another three alleged robbers were beaten to death in Faridpur sadar upazila.