24 killed in Tongi factory boiler blast
5-member probe committee formed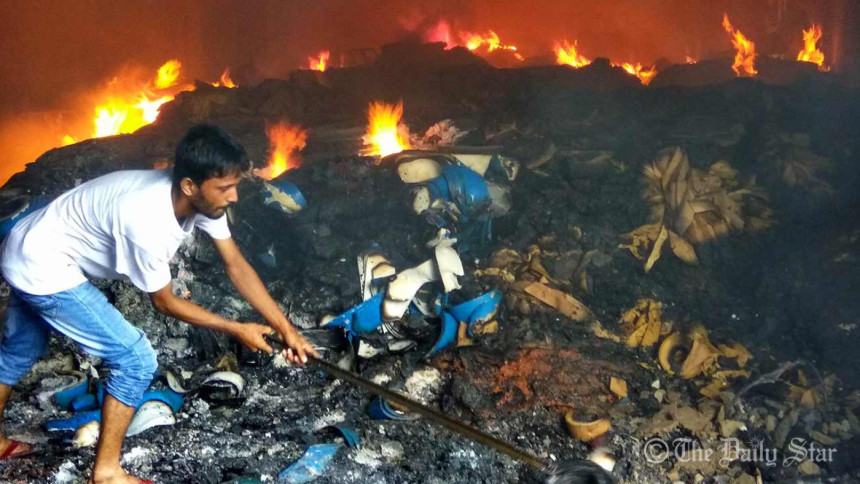 -- Boiler explosion at Tampaco Foils Limited

-- Fire breaks out triggered by the explosion

-- 20 firefighting units working to douse the blaze

-- 34 burnt victims taken to DMCH

-- Probe body formed
At least 24 people, mostly workers, were killed and 74 injured in a boiler explosion at a factory in Tongi BSCIC industrial area of Gazipur this morning.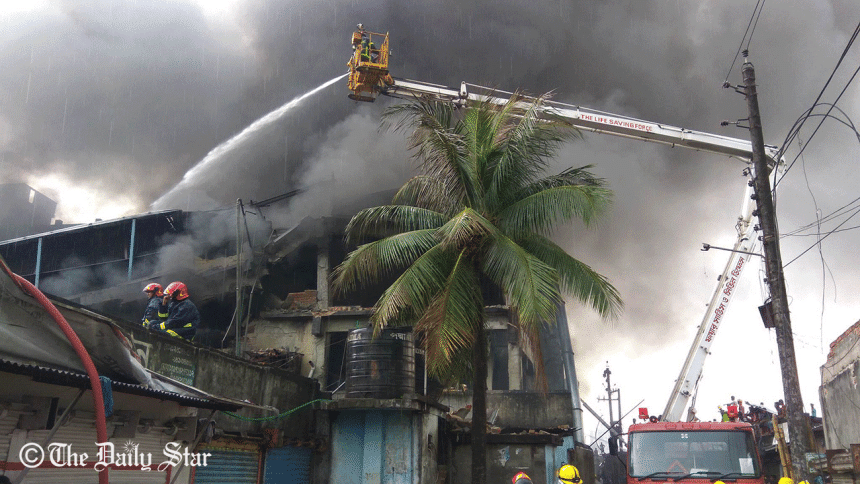 ALSO READ: Tk 2 lakh each for deceased families, says Chunnu
Superintendent of Gazipur police Harun-ur Rashid confirmed the death toll in the incident, the biggest industrial disaster since 2013 when the Rana Plaza building collapsed.
ALSO READ: 'Trapped workers were begging for help'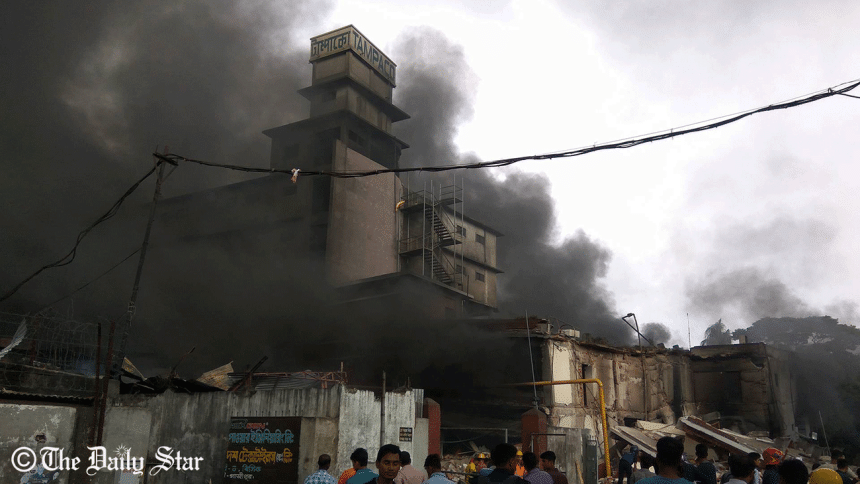 Triggered by the explosion, a fire broke out at plastic packaging factory Tampaco Foils Limited, around 6:15am, said Akhtaruzzaman, deputy director of Fire Service and Civil Defence in Gazipur.
ALSO READ: 'Explosion shook entire area'


Local television channels report that part of the four-story building collapsed on the impact of the boiler explosion or after the fire broke out.

There were chemical-filled drums mostly kept on the ground floor of the factory, our staff correspondent reports quoting locals.

Twenty units of firefighters were trying to douse the fire when the report was filed around 9:30pm, report our correspondents covering the incident.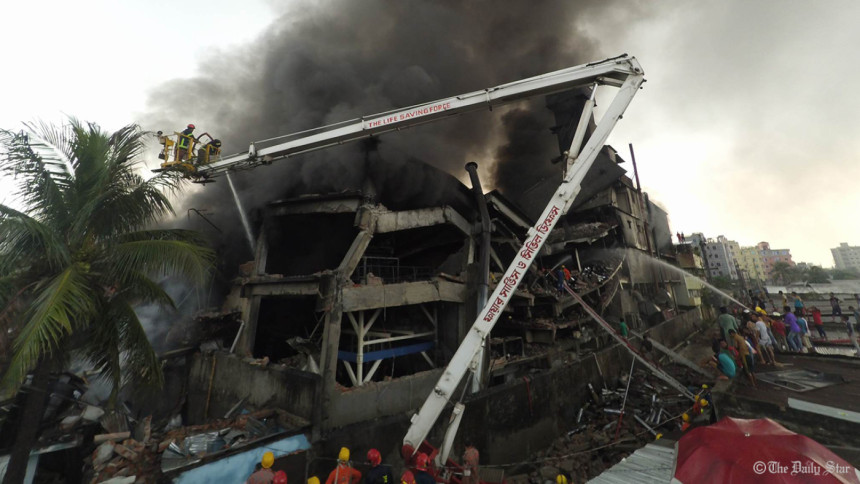 Meanwhile, the district administration has formed a five-member investigation committee which will submit its report within 15 working days.
Tongi Hospital
Seventeen bodies were sent to Tongi 50-bed Hospital, report the correspondents quoting Dr Parvez Hasan, a resident medical officer of the hospital.

Among the victims, 12 deceased were identified as Abdul Hannan and Jahangir Alom, two security guards of the factory, and Sankar Sarker, Rafiqul Islam, Shubhash Chandra Shaha, Anisur Rahman, Idris Ali, Rezwan Ahmed, Ismail Hossain, Anwar Hossain, Mamun, and Rashed Mia, our staff correspondent reports from the spot.   

He said 34 workers who were burnt in the incident were sent to the DMCH and around 40 admitted to the Tongi government hospital in Tongi, the medical official said.
DMCH
Bachchu Miah, in-charge of DMCH police camp, confirmed that 25 injured workers were taken to the hospital but five of them including a woman died later.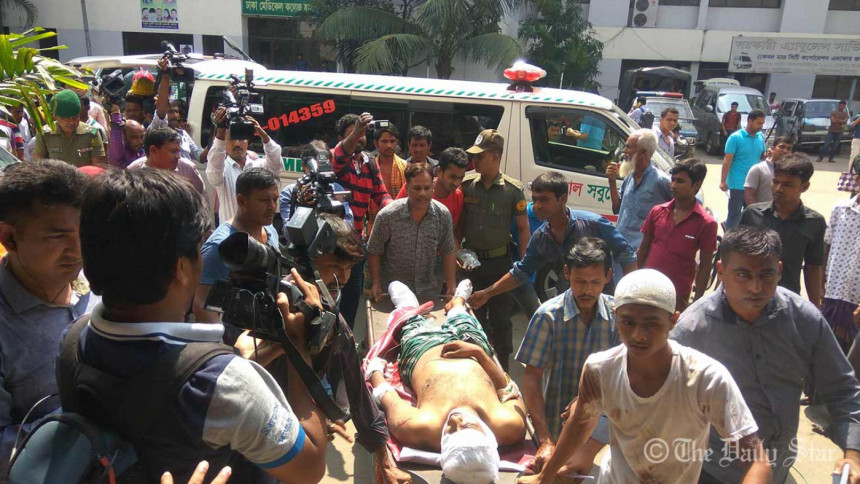 The persons who died at DMCH are Ashik, 12, Tahmina Akhter, 20, Anwar Hossain, 40, Delwar Hossain, 50, and Wahiduzzaman, 35.
Ashik lived in a nearby house while Tahmina was a worker of an adjacent factory, their relatives confirmed.
Two among the injured -- Ripon Das and Dilip Das -- were sent to the burn unit of the DMCH while the others are undergoing treatment at the casualty department of DMCH, said Dr Partha Sarkar Pal, residential surgeon of DMCH, the police official said.
Riyad Ahmed, marketing  executive of Tampaco Foils Limited, said a large number of workers were present at the factory during the incident as many of the morning workers were rushing to the factory to take the charges from the night shift labourers.