2 aspirants boycott Dohar upazila polls alleging irregularities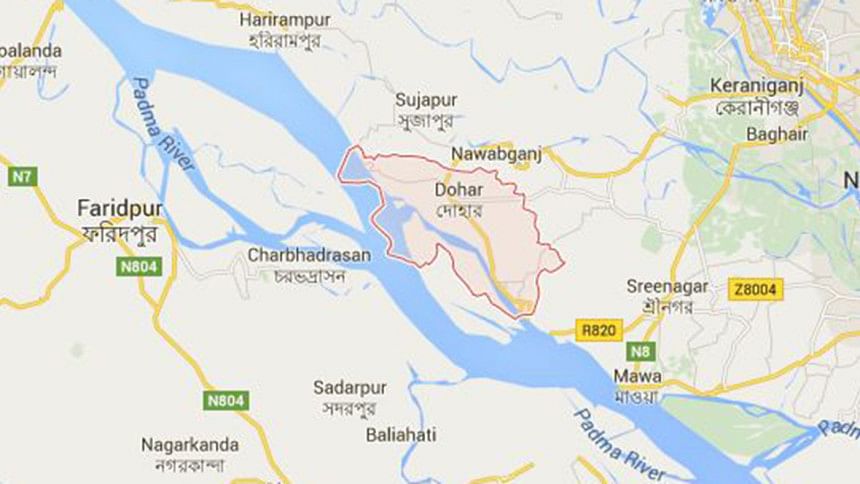 Bringing allegations of irregularities and fake vote casting, two of the three chairman candidates of Dohar upazila polls today announced that they would boycott the polls.
BNP backed aspirant Sirajul Islam and independent candidate Mehbub Kabir made the announcement this afternoon, reports Bangla daily Prothom Alo.
Kabir alleged that supporters of ruling Awami League backed chairman candidate Alamgir Hossain were engaged in casting fake votes to ensure his victory.
"Alamgir's supporters grabbed different polling centres and drove away my polling agents from the polling centres forcibly," Kabir alleged while talking to reporters at Dohar Upazila Parishad premises around 12:45pm.
On the other hand, at a press conference, BNP backed Sirajul also echoed the same voice.
"My polling agents were driven out of the polling centres and also assaulted by the supporters of ruling party's influential quarter," he told the press conference at his party office around 1:00pm.
"I have forwarded a written complaint to the Dhaka district election commission official concerned and its returning officer to take measures against such irregularities," he added.
Meanwhile, the Awami League backed Alamgir Hossain said they [Siraj and Kabir] boycotted the polls sensing their defeat.
"The allegations are blatant lies," he said.
Jasim Uddin, election officer of Dohar upazila, said, "The allegations are baseless."
"We will announce the results after counting the votes as per rules," he added.
Voting of the Dohar upazila parishad election started around 8:00am today.