150 trafficking victims return from Myanmar
A total of 150 Bangladeshi trafficking victims, who were rescued by Myanmar navy on May 21, finally returned home this afternoon.
Six buses carrying the victims reached Cox's Bazar at 3:00pm from Maungdaw, our Cox's Bazar correspondent reports quoting Col Mohammad Khalequzzaman, BGB sector commander of Cox's Bazar.
After Myanmar Border Guard Police handed over them to the Border Guard Bangladesh on the no man's land, the victims were first taken to a temporary camp at the Tumbru Primary School premises in Bandarbans from Dekibunia BGB camp.
Later, BGB officials handed them over to Cox's Bazar Deputy Commissioner Md Ali Hossain at the local cultural centre. They will be handed over to their families at the centre.
The victims were brought back home following a three-and-half-an-hour flag meeting between BGB and Myanmar Immigration and Registration Department.
Lt Col Saiful Alam Khandaker, commanding officer of BGB battalion 17 in Cox's Bazaar, and Swo Mewing, deputy director of Myanmar Immigration department, led their respective delegations at the flag meeting that ended around 2:00pm in Dekibunia of Myanmar.
After the meeting, Khalequzzaman addressed a press briefing where he said that all the Bangladeshis so far rescued in Myanmar will be brought back home.
Swo Mewing thanked Bangladesh government and other international organisations who assisted the country in repatriating the trafficking victims.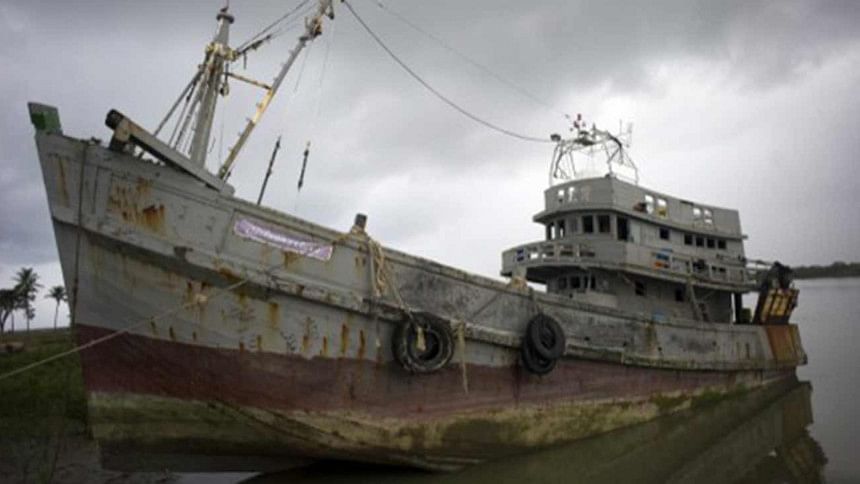 A total of 208 boatpeople were rescued while being trafficked into Malaysia on May 21 by the Myanmar authorities.
Initially, Myanmar authorities maintained that all the victims were "Bangladeshis". But following verification by Bangladesh's foreign and home ministries, only 150 were identified as citizens of this country, said Col Khalequzzaman. The rest are believed to be Rohingyas.