130 turtles seized at Dhaka airport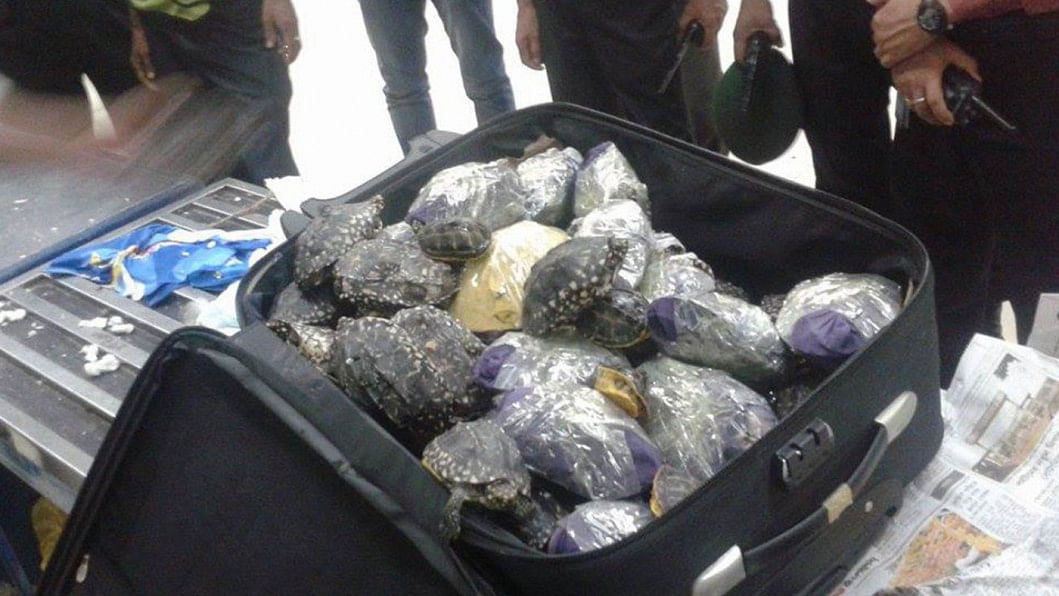 At least 130 turtles have been seized by the Customs Intelligence Department, at the Hazrat Shahjalal International Airport in Dhaka today.
The Indian pond turtles were to be smuggled to Malaysia, in a Malaysian Airlines flight, at around 10:00am this morning.
On secret information, the airport custom authorities seized two suitcases containing the turtles.
"The turtles, when discovered were all wrapped in cloth and plastic, but with their heads exposed" said Ashim Malllick, inspector- of- wildlife, Bangladesh Forest Department.
"Indian pond turtles are very popular in Malaysia, Vietnam, Japan and China, where they are used in soups and other cuisines," he added.
All the turtles are now in custody of Bangladesh Forest Department and are being taken to Bangabandhu Safari Park in Gazipur, Ashim Mallick told the Daily Star.
Nobody has been arrested in this regard.