100 workers sick drinking factory water in Ashulia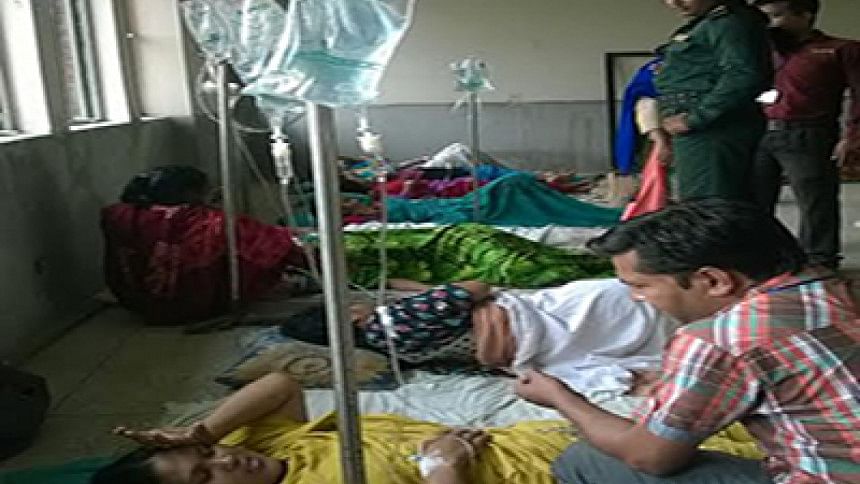 Over a hundred workers of a garment unit fell sick after drinking the factory's supply water in Ashulia, on the outskirts of Dhaka, today.
The authorities shut the garment factory – Global Attire Ltd located in Nolam area – for today following the incident, our Savar correspondent reports quoting MA Karim head of Human Resources and Admin and Complains of the unit.
The sick workers were taken to different local clinics and hospitals including Gonoshasthaya Hospital, said quoting Sohel Rana, a worker of the Global Attire Ltd.
Abu Taher, a physician at the hospital, said that at least 77 workers of the factory were hospitalized there with severe headache and abdominal pain.
According to Sohel Rana, the workers started feeling sick around 9:00pm when the workers of the factory drank from the factory's water supply.
Doctor Ashras Uddin Mallik, director of the Gonoshasthaya Hospital, said that the RMG workers fell sick due to water poisoning or hysteria. 
Contacted, Mustafizur Rahman, director of the industrial police in Ashulia, said he has sent additional police force there to avert any untoward incident.