10 held for 'Gazipur ATM booth robbery'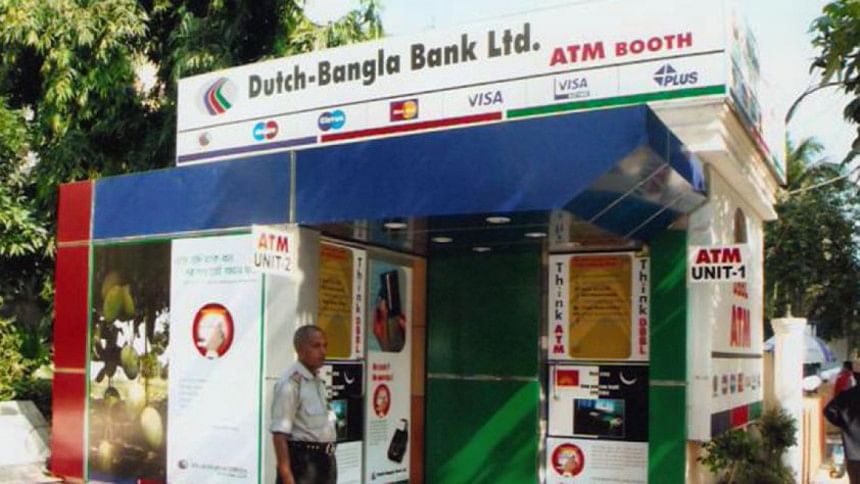 Rapid Action Battalion (Rab) claimed to have arrested 10 robbers including the alleged mastermind in connection with looting Tk 1.74 crore from an ATM booth of Dutch-Bangla Bank Limited in Gazipur on March 3.
The elite force members recovered Tk 9 lakh of the stolen money, two pistols and bullets from their possession, according to a text message sent by Rab.
Of the arrestees, Rubel masterminded the robbery while nine others assisted him.
READ MORE: Robbers loot Tk 1.74cr meant for ATM booth
On March 3, robbers looted Tk 1.74 crore before the money was to be loaded into automated teller machines (ATM) of Dutch-Bangla Bank Limited in Kaliakoir upazila of Gazipur.
The incident took place at Harinhat in Kaliakoir upazila beside the Dhaka-Tangail highway around 2:30am while employees of Money Plant, a security company, were loading money into ATMs at a booth of the bank, police said.