'JMB man' held in Mymensingh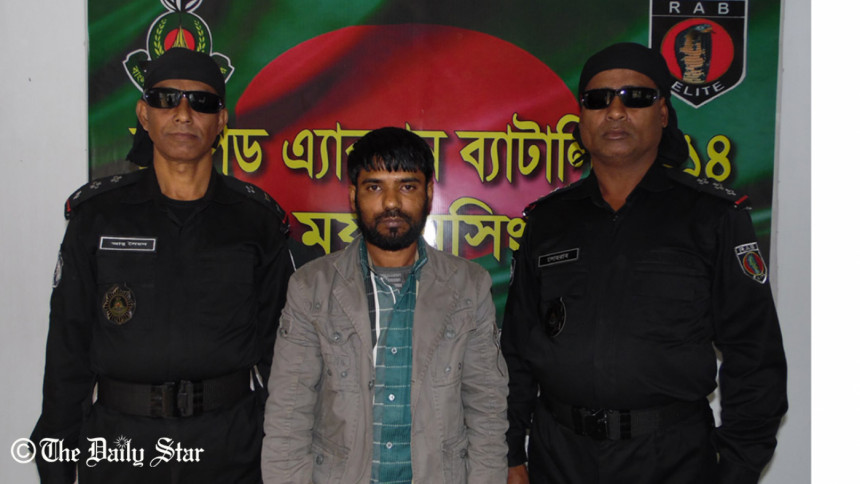 Members of Rapid Action Battalion (Rab) detained an alleged member of banned militant outfit Jama'atul Mujahideen Bangladesh (JMB) last night in Bhaluka upazila of Mymensingh.
Detainee Md Hafiz Uddin, hailing from Jibontola area, was one of the financers of the militant outfit, said Md Zobraj Hossain, Rab-14's assistant superintended of police (operation).
The elite force members held Hafiz from his grocery shop around 8:00pm yesterday and will hand him over to Bhaluka Police Station later in the day.
Hafiz faces several charges including killings and extortions, the Rab official said adding that an arrest warrant was also issued against him in a case.