Global Covid-19 cases now over 160 million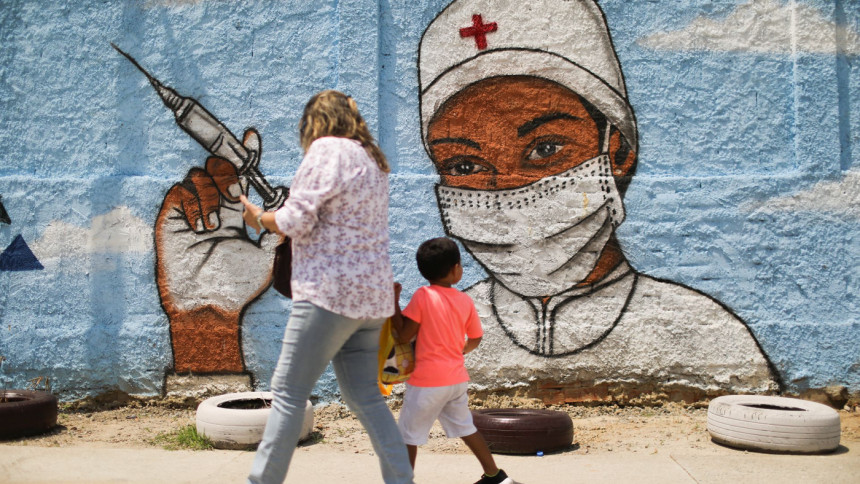 The Covid-19 pandemic continues to devastate countries across the world. The total caseload has now surpassed 160 million.
According to Johns Hopkins University, the total Covid-19 caseload reached 160,469,865 while the death toll from the virus surged to 3,331,823 today.
The US has logged 32,814,574 cases and 583,684 deaths, as of this morning.
Covid-19 deaths in the US have tumbled to an average of around 600 per day -- the lowest level in 10 months -- with the number of lives lost dropping to single digits in well over half the states and, on some days, hitting zero, reports AP.
Brazil on Wednesday reported 2,545 more deaths from Covid-19, raising the national count to 428,256, the Ministry of Health said.
Meanwhile, 76,638 more infections were detected in the South American country, raising the nationwide tally to 15,362,686.
Brazil has the world's second-highest Covid-19 death toll, after the United States, and the third-largest caseload, after the United States and India.
The South American country is experiencing a new wave of infections, which has increased in cases and deaths as hospitals are overwhelmed by Covid-19 patients.
India, which has been experiencing a new surge in Covid-19 infections and deaths for the past several days, has so far registered 23,703,665 cases with 258,351 fatalities.
Situation in Bangladesh
Bangladesh's coronavirus fatalities have now crossed the grim milestone of 12,000 even as deaths from the virus infection slow down.
Health authorities on Wednesday reported 40 more Covid-19-related deaths in 24 hours, pushing up the total number of fatalities to 12,045.
However, the mortality rate remained static at 1.55 percent, according to the Directorate General of Health Services (DGHS).
Meanwhile, 1,140 new cases were detected after testing 15,296 samples, pushing up the total case count to 777,397. Bangladesh has so far carried out 5,677,222 tests.
The country reported its first coronavirus cases on March 8 last year and the first death on the 18th of that month.