'Want to win a title with the national team'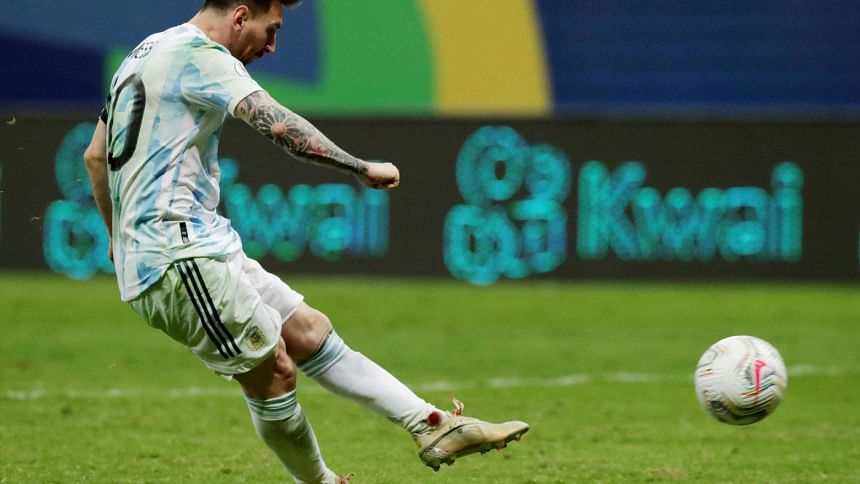 Lionel Messi's search for an international trophy with Argentina continued as the La Albiceleste went closer to the desired trophy by making it through to the final of the Copa America where they will face Brazil. Neymar had wanted Messi in the final and the Argentine spoke about Neymar's wish and Argentina making the final.
"I want Argentina, I am cheering them on," Neymar said with a smile after their 1-0 victory against Peru saw them through to the final on Tuesday. "I have friends there and in the final Brazil will win."
Asked about Neymar's comments the other day, Messi said: "We are both in the final, I know that Ney said it on the one hand because we are friends and he wanted me to be there too."
The eyes of the football world will be on the final with the two most talented South America stars, playing for the two of the biggest teams, facing off in a final. The game will generate lots of passion and Messi said Argentina were more excited than ever.
"Surely it will be very even and complicated. We are very excited, we achieved the first objective, which was the final, to play all the games, and now we are more excited than ever in search of that Cup," Messi said.
On a personal level too, Messi wanted team glory. He said the days have been difficult but the sacrifices the team has made may be worth it if they win in the final hurdle.
"We are very excited, happy, personally I have to play one more, what I want most is to win a title with the national team, but beyond lifting the cup or not, I think I really enjoyed these 45 difficult days without seeing the family. Some of the boys were fathers and could not be present on the day of the birth of their children, which is the most important thing in life. All that sacrifice, that effort for the goal and now we are there."