Youth picked up from near Holey Artisan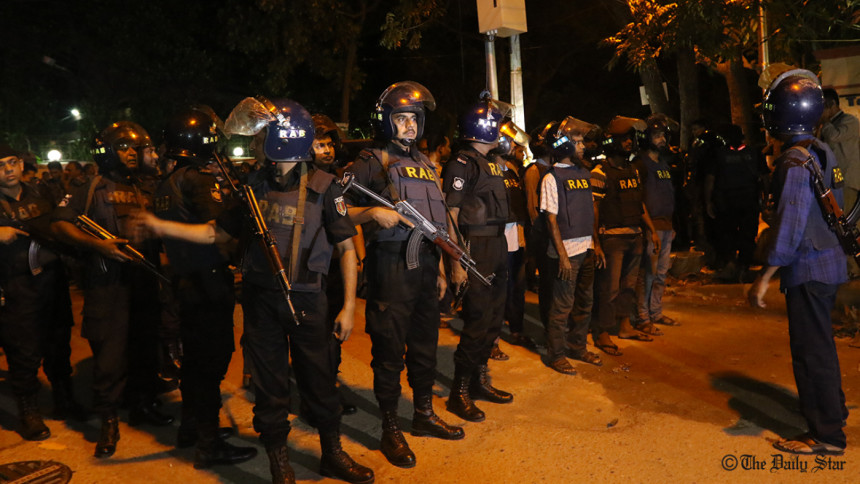 Law enforcers have picked up a youth from near the Holey Artisan Bakery where gunmen have held a number of people including foreign nationals and children hostage.
The bare-chested youth was bleeding. He was whisked away minutes before 4:00am today from there.
"Law enforcers were asking him repeatedly 'What's your name?" But he wouldn't reply," our correspondent reported from the spot.
The youth, aged between 18 and 20, was taken to hospital later.
He did not have any shirt and seemed to have been wounded, maybe from bullets.
"He seemed to be dozing," said our correspondent.