Woman dies of fear during robbery at Dhaka jewellery shop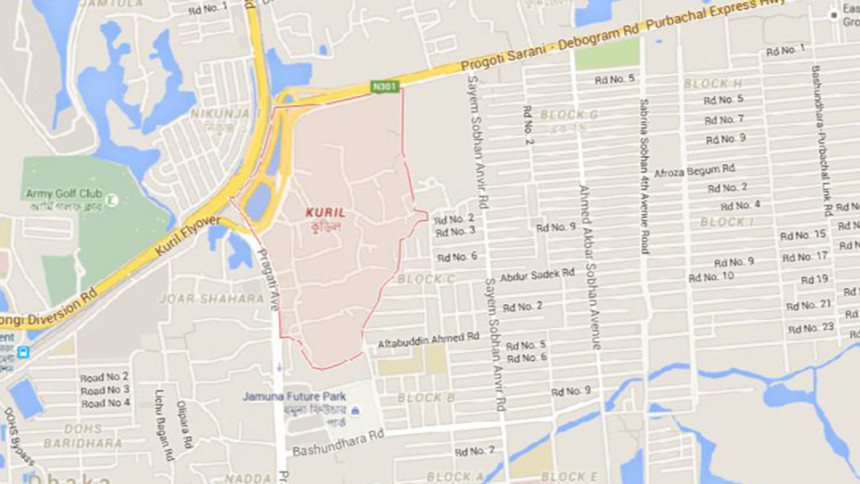 A woman died of fear and three other people were injured by splinters as criminals blasted several crude bombs during a robbery at a jewellery shop in Dhaka's Kuril area this evening.
A gang of six to seven robbers stormed into the shop 'New IK Jewelers' around 8:30pm and made away with 32 gold chains, 94 rings and 112 earrings, said an official at Bhatara Police Station.   
They exploded three to four crude bombs to escape, the police official told The Daily Star wishing anonymity.
Upon hearing the noise from the blasts, the elderly woman, who resided on the fourth floor of the building housing the jewellery shop, died.