Vote rigging fest at Dhaka College (video)
About 100 leaders and activists of Bangladesh Chhatra League (BCL) stormed into Dhaka College centre.
Split in separate groups, they entered all the six polling booths around 9:00am and started casting votes at their will.
They took ballot paper books, put seal on Hilsha fish symbol and put those into the ballot boxes. As if, they were in a race in casting votes.
This went on for about 20 minutes. Some BCL men were also seen moving from one booth to another to cast votes.
The presiding officer, Sujit Kumer Dey, looked helpless.
He remained silent while the police personnel were seen coordinating the rigging.
There was no protest from the polling agents as all of them were of Hilsha fish symbol of Awami League-backed mayoral candidate for Dhaka City South, Sayeed Khokon.
By 9:20am, the centre turned into an empty place.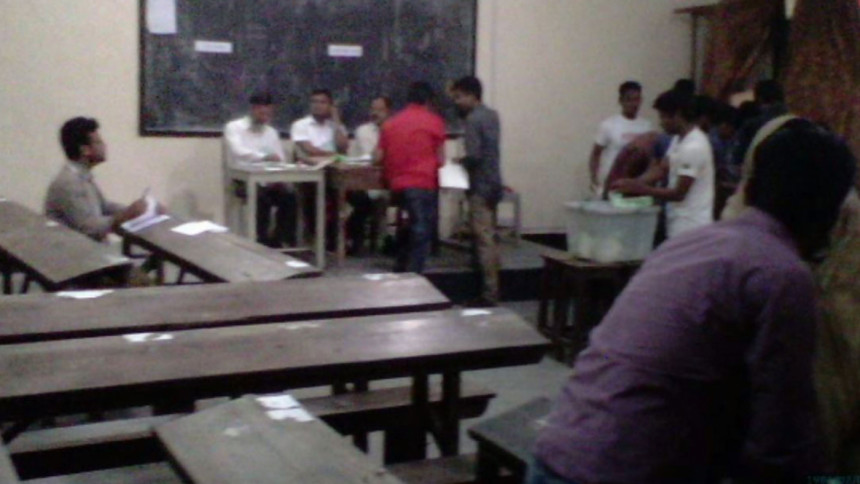 Similar kind of rigging took place at another adjacent centre.
Many voters later found that their votes were cast. Even supporter of Hilsha fish could not cast their votes.
BCL men occupied the centre before voting started.
There was no agent of BNP-backed candidate Mirza Abbas at any of the centres.