Annisul leads in Dhaka north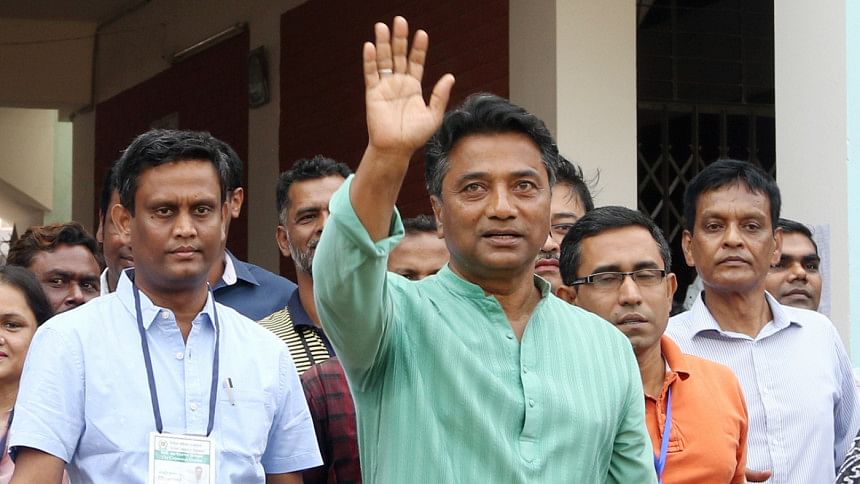 The ruling Awami League-backed mayoral candidate Annisul Huq led in the early results in Dhaka North City Corporation elections boycotted by BNP favourite partway through voting yesterday.
Annisul Huq bagged 442,871 votes while BNP favorite Tabith Awal got 310,410 in 1044 centres.
On the other hand, Sayeed Khokon, ruling party-backed mayor aspirant in the Dhaka South City Corporation (DSCC), has been unofficially declared the mayor.
Khokon polled 5,35,296 votes in 886 centres while his nearest contestant Mirza Abbas got 2,94,291.  
Meanwhile, the ruling party-endorsed candidate AJM Nasir Uddin secured his win in Chittagong City Corporation elections.
The counting of the votes casted in the three city corporation elections has begun shortly after the polling ended at 4:00pm.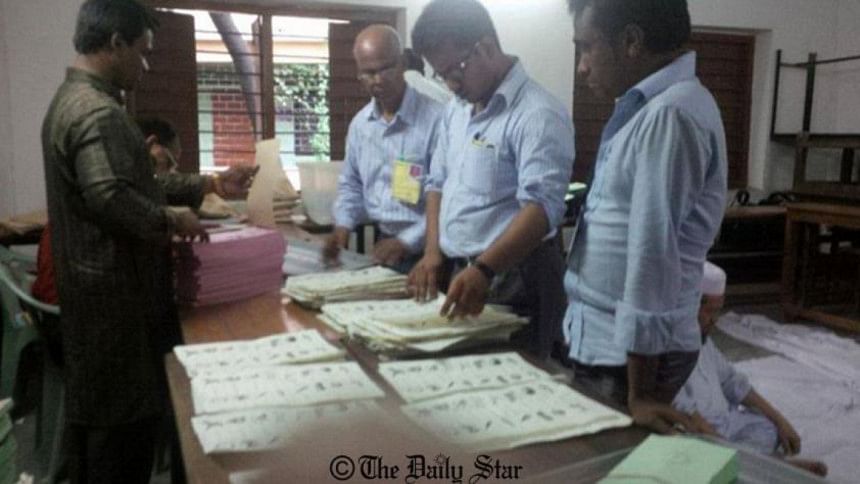 The polls started at 8:00am and continued without any break.
All three BNP-backed mayoral candidates and Zonayed Saki have pulled out of the race.
A total of 48 aspirants were running for mayor of DSCC, DNCC and CCC while 249 for 45 reserved seats and 891 for 134 general councillor posts in the corporations.