Univ teachers to stage demo for separate pay scale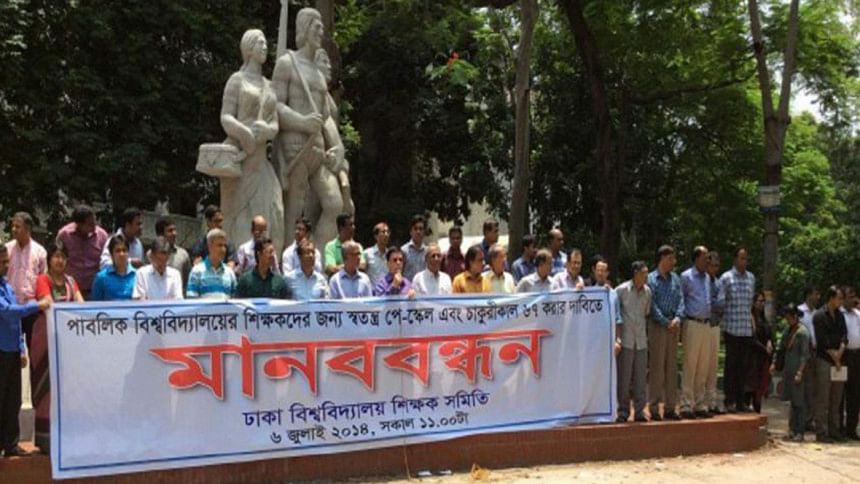 Teachers of different public universities will observe three-hour work abstention and sit-in demonstration programmes at respective universities tomorrow, protesting the proposed 8th national pay scale and demanding a separate one for them.
However, examinations will remain out of purview of the protest programmes which will begin at 10:00am, said a press release of the Federation of Bangladesh University Teachers' Association (FBUTA) today.
A signature campaign will also be held in support of their demands, the release added.
The press release also termed the proposed pay scale "disgraceful and discriminatory" for university teachers.
The Dhaka University Teachers' Association (DUTA) will start the signature campaign at the historic Bat-tala on the university campus.
The campaign will continue till August 20 and the work abstention programme will be held on every Sunday of the current month.
Collected signatures from the universities under the FBUTA will be submitted to the high authorities concerned through the organisation's Secretary General Dr ASM Maksud Kamal.
They will go for tougher movements including continuous work abstention if their demands are not met, the press release added.