Titumir Clg 'BCL activists' attack students, 2 hurt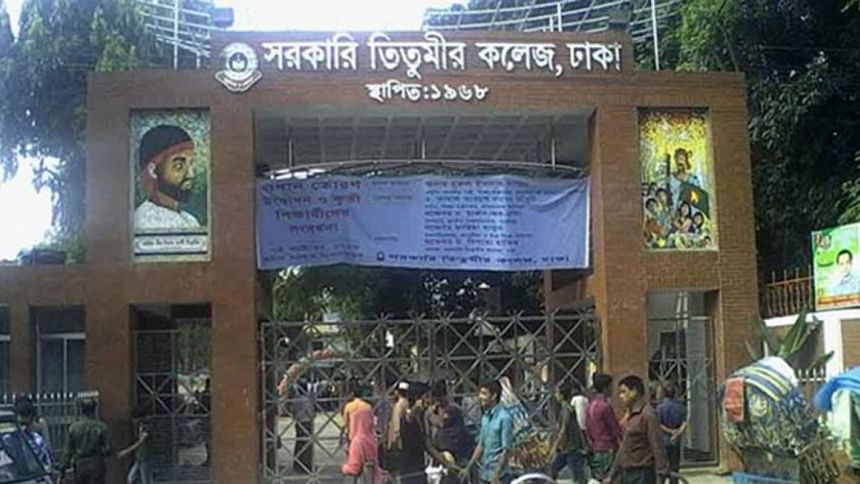 At least two students were injured as alleged Bangladesh Chhatra League activists attacked a group of protesting students at Government Titumir College today.
Talking to The Daily Star, one of the protesting students, Jahir, said they were peacefully protesting against a hike on tuition fees at campus.
Suddenly, Chhatra League activists swooped on them with sticks and sharp weapons, leaving at least five protesters injured, Jahir alleged. Of them, Iazul Islam and Rohmot were admitted to Dhaka Medical College Hospital.
Contacted, Titumir College unit BCL President Kazi Mirazul Islam claimed that general students, not Chhatra League activists, chased the protesting students as their agitation was illogical.
On the other hand, Assistant Commissioner Rafikul Islam of Gulshan zone police told The Daily Star he heard about the incident, but did not have specific information in this regard.