Justice Mahmud Hossain made new CJ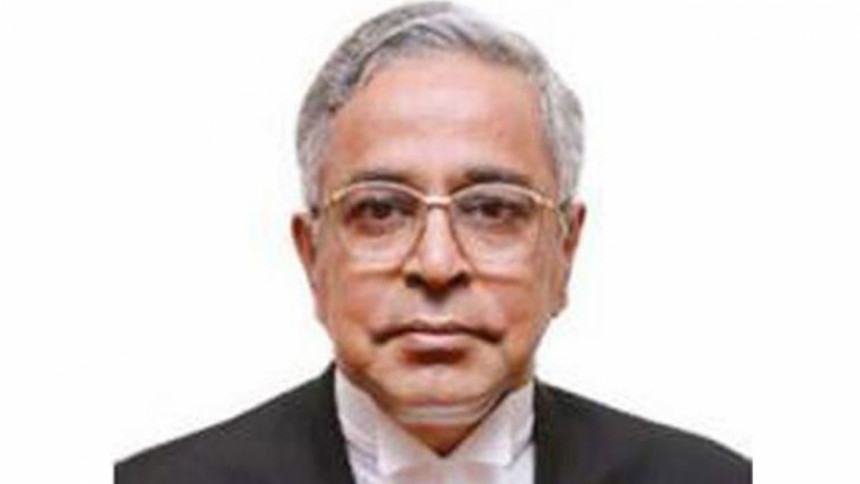 The president today appointed Justice Syed Mahmud Hossain, a judge of the Appellate Division of the Supreme Court (SC), as new chief justice of the country.
Joynal Abedin, press secretary to the president, confirmed it to The Daily Star this afternoon.
The new chief justice will be sworn-in around 7:00pm tomorrow at the Bangabhaban, Joynal said.
The post of the chief justice fell vacant after Chief Justice Surendra Kumar Sinha resigned on November 10 last year after he went on leave on health ground in October.
Justice Md Abdul Wahhab Miah, the senior most judge of the appellate division, performed functions as the CJ from October 3 last year.
When asked why Justice Wahhab is not appointed as the CJ, Law Minister Anisul Haque told The Daily Star that the president is the sole authority to appoint the chief justice.
"I can't answer why Justice Wahhab was not appointed as the CJ and why the appointment was delayed" he said.
There should not be any question about the appointment of Justice Syed Mahmud Hossain as the CJ and the delay over the appointment as it is only the jurisdiction of the president.
Born in 1954, Justice Mahmud obtained BSc, LLB and completed six-month long "Commonwealth Young Lawyers Course" from the School of Oriental African Studies and the Institute of Advanced Legal Studies, both part of London University.
He was enrolled as an advocate of the District Court and the High Court Division of Bangladesh Supreme Court in the year 1981 and 1983 respectively. Mahmud Hossain also acted as Deputy Attorney General from December, 1999 till elevation to the Bench.
He was elevated as an additional judge of the High Court Division in 2001 and judge of the division in 2003. Later he was elevated to the Appellate Division of the Supreme Court of Bangladesh in 2011.
In 2012, Mahmud visited courts of Canada and USA under the Judicial Strengthening (JUST) Project supported by UNDP to share experience and exchange views with judges of those countries for improving justice delivery system.