Students reject VC's proposal to publish result by Feb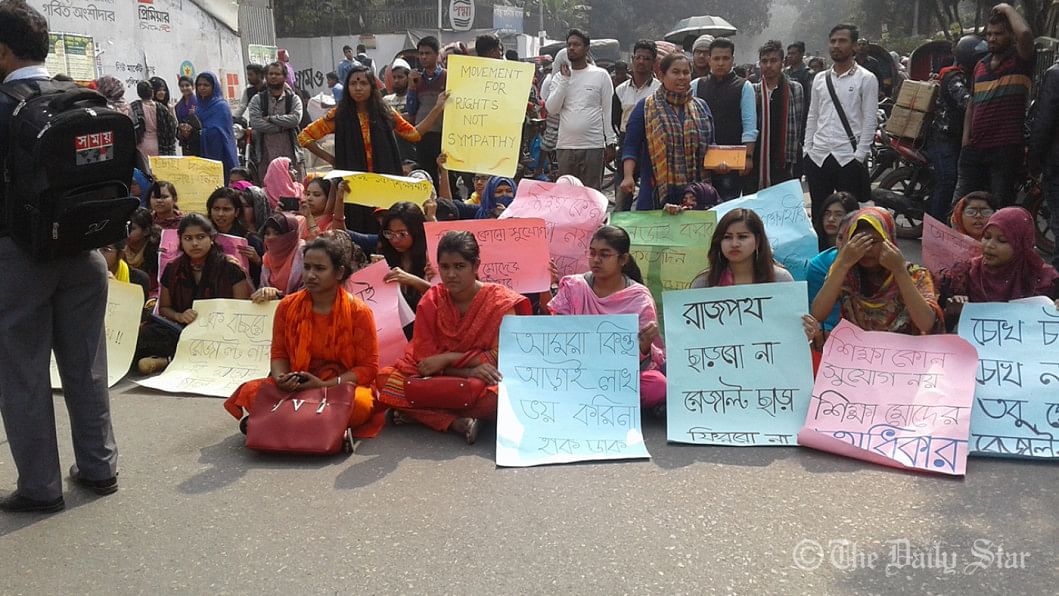 Students of seven Dhaka University affiliated colleges threatened to go for further agitation rejecting the vice-chancellor's proposal for publishing the results by February 25.
The students have been demanding the results of the second-year final examination held in January last year to be published by this month.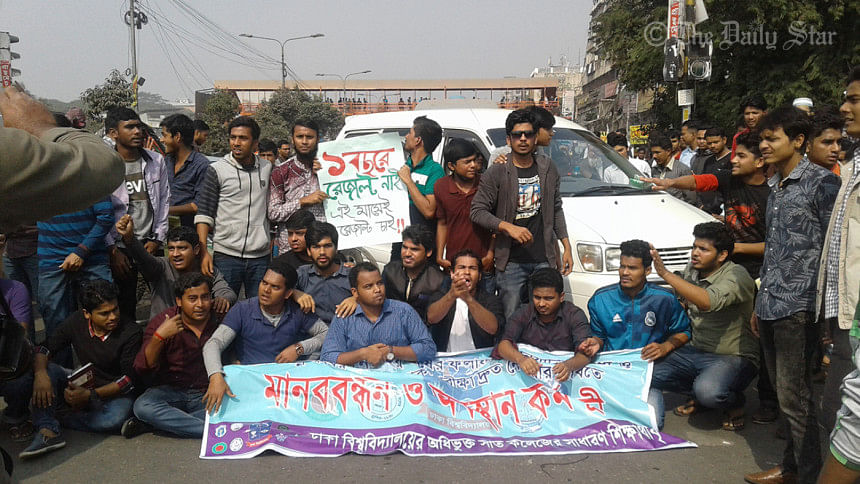 Around 11:30am, about three hundred students of 2014-15 session blocked Nilkhet Intersection, halting all sorts of traffic movement in the area, our DU correspondent reports from the spot.
The VC reached Nilkhet intersection around 1:45pm and assured them of publishing the results by February 25.
But the students rejected the proposal and threatened to go for tough programme from February 1 if the authorities fail to publish the results by this month, Toufiq Mahmud, a third year student of Dhaka College 2014-15 session, told The Daily Star.
The VC also assured the students to hold the third-year honours final year examination for 2014-15 session as soon as possible whilst the students demanded the examinations to be held by March.
7 Dhaka University Affiliated Colleges Student Protest Nilkhet by Daily Star on Scribd
Vehicular movement through the intersection resumed after the students freed the road soon after the VC left the spot.
Following the blockade, a huge traffic jam was created on all four connecting roads of the intersection. The protesters are also seen blocking pedestrians from their way crossing the intersection.
In a five-point demand, the protesting students demanded the publication of the second-year result by January.
The other demands include:
Third-year honours final year examination for 2014-15 session should be held by March.
Publication of an academic calendar for the seven affiliated colleges.
All examinations of 2012-13 sessions should be held as soon as possible.
All the examinations of the sessions under degree pass course should be held and its results published as early as possible.