Stop illegal parking in Dhaka: HC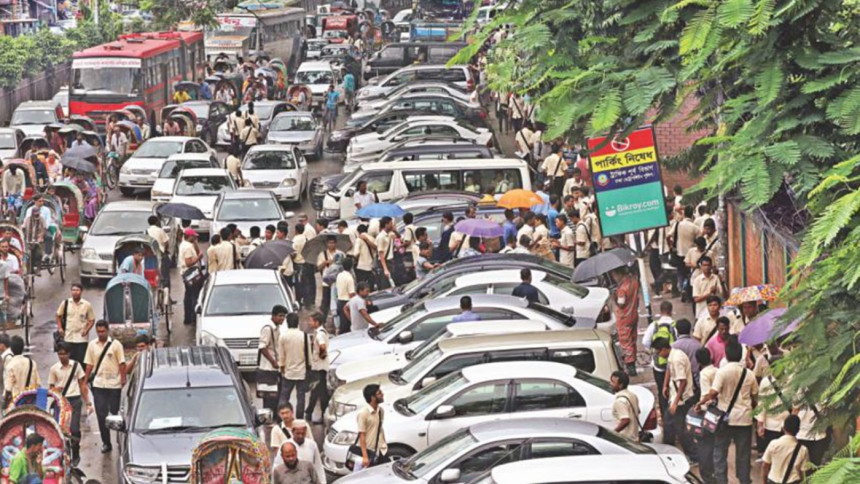 The High Court today directed the government to immediately stop illegal parking of vehicles and use of hydraulic horns in Dhaka city.
In response to a writ petition, the court asked the commissioner of Dhaka Metropolitan Police to submit a report after complying with the order before it by November 3, Deputy Attorney General Tapas Kumar Biswas told The Daily Star.
It also issued a rule upon the authorities to explain in four weeks as to why they should not be directed to stop illegal parking of vehicles, sound pollution and use of hydraulic horns in the capital city.
Secretaries to the ministries of home and environment and DMP commissioner have been made respondents to the rule, petitioner's lawyer Eunus Ali Akond told this correspondent.
The HC bench of Justice Quazi Reza-Ul Hoque and Justice Abu Taher Md Saifur Rahman came up with the order and rule after hearing the petition filed by Supreme Court lawyer Hossain Al-Amin.
He submitted the petition to the HC on August 24 saying that the environment of the capital's different areas is being damaged due to illegal car parking and sound pollutions of hydraulic horns, but the government is not taking appropriate steps for stopping them.
The government is responsible for stopping damage of environment under the constitution, he added in the petition.