HC wants reports on steps taken to stop fish cultivation in Wasa lagoon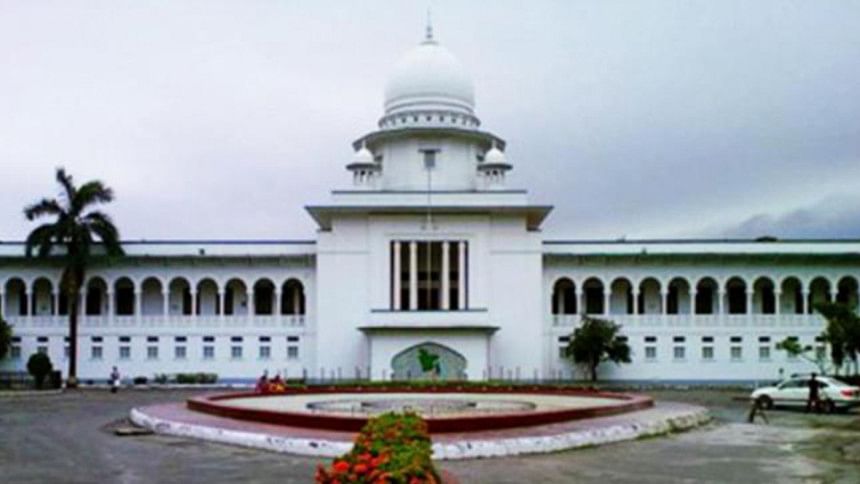 The High Court today wanted to know the steps taken to implement its 2015 directives for stopping cultivation of fishes in Dhaka Water Supply and Sewerage Authority's (Wasa) lagoon in Dhaka's Kadamtoli, as its water and fishes are poisonous and harmful.
The court directed the authorities concerned of the government to submit separate reports to it in 15 days on the steps taken to comply with the directives.
The HC bench of Justice Moyeenul Islam Chowdhury and Justice Md Ashraful Kamal came up with the order following a petition filed by Human Rights and Peace for Bangladesh (HRPB) seeking necessary order.
During hearing today, petitioner's lawyer Advocate Manzill Murshid told the court that the HC in September, 2015 had delivered some directives for stopping cultivation of fishes in Wasa's lagoon in the capital's Kadamtoli as the water and fishes are poisonous and harmful. 
But, fishes are reportedly still being cultivated there and those are being sold in the market, which is a violation of the HC directives, he said.
Advocate Manzill prayed to the HC to summon the officials concerned including Wasa's managing director before it to explain their roles in this regard.
Following a writ petition filed by HRPB, the HC ordered the authorities to cull all fishes of the lagoon through using medicine in the presence of a magistrate, law enforcers and journalists in every two months.
It asked the authorities to construct boundary walls around the 246 acres of lagoon at Wasa's Sayedabad Water Treatment Plant, appoint necessary Ansar members and security guards for monitoring so that no one can cultivate and catch fishes in the poisonous water as well as sell those fishes.     
The authorities have been directed to strengthen patrolling of night guards there.
They also have to set up necessary number of signboards in the lagoon area, saying that its fishes are toxic and harmful for health and cultivation, catching and trading of the fish from the lagoon are punishable offence.
The court asked the government to take necessary steps for reforming and preserving the lagoon and to form a citizens' committee with local representatives to assist Wasa to stop cultivation of fishes in the lagoon.