SQ Chy, Mojaheed signed mercy petitions: Anisul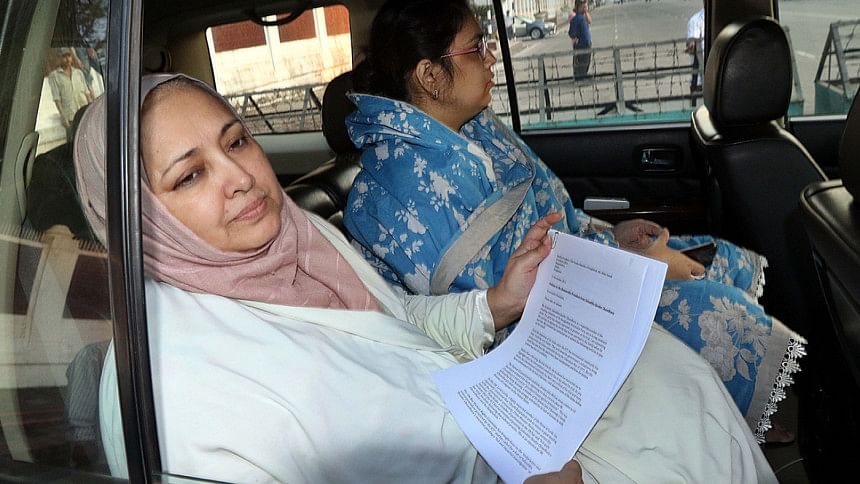 A day into the execution of war criminals Ali Ahsan Mohammad Mojaheed and Salauddin Quader Chowdhury, the law minister today reiterated that the two sought presidential clemency, which was contradicted yesterday by their families and lawyers.
"The convicts put their signatures on the mercy petitions. I gave my opinion on it before forwarding it for proper course," Anisul Huq told The Daily Star.

READ more: HANGED, TOGETHER

The law ministry forwarded the mercy petitions to the president through the prime minister in accordance with law and then the president rejected the pleas, the minister said while talking to reporters at his Secretariat office.

Also READ:  Govt, family versions contradict

The constitution, in the Article 49 titled 'Prerogative of mercy', says: "The President shall have power to grant pardons, reprieves and respites and to remit, suspend or commute any sentence passed by any court, tribunal or other authority."
Death sentences of Mojaheed and Chowdhury were executed properly following relevant rules and procedures, the minister said.
Ruling out any pressure from the government or abroad over the executions, Anisul said, "There was no illegality or violation of any law in executing their death sentences."
The minister came up with the remarks as the families of Mojaheed and SQ Chowdhury yesterday contradicted with the government's versions saying the two convicted war criminals had not sought presidential clemency.
Echoing the law minister, Home Minister Asaduzzaman Khan Kamal said Mojaheed and SQ Chowdhury appealed to the president under Article 49 to save their lives.
"Their [SQ Chowdhury and Mojaheed] family members did not see the applications. But we have all the documents," Khan said while talking to reporters at his office today.
"We went through process as they sought mercy," he added.