Mother confesses killing her kids: Rab
The mother of two minor children, who were found dead in Dhaka's Banasree on Monday, has confessed to killing them, according to Rapid Action Battalion (Rab).
During a press conference at the Rab headquarters this afternoon, Mufti Mahmud Khan, director of Rab's legal and media wing, made this disclosure.
Meanwhile, Mohammad Amanullah, father of the two children filed a murder case against his wife with Rampura Police Station around 9:45pm, Md Asaduzzaman, an Inspector of the police station told The Daily Star.
Jasmine used to panic thinking about their children who recently came up with unsatisfactory results in examinations, quoting the case statement the police official said.
Quoting Mahfuza Maleq alias Jasmine, the main suspect in the mysterious incident, the Rab official told the press briefing that she was worried about the education and future of her children. That is why she killed the two innocent children.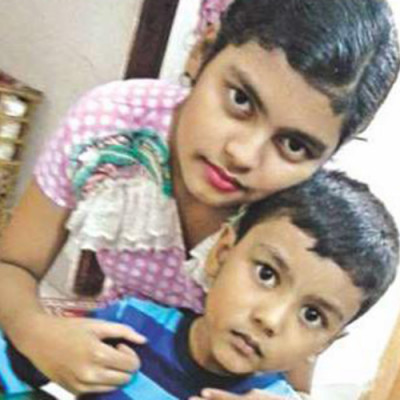 "She first killed the daughter. Later, she strangled her son to death in his sleep," Mufti said.
READ MORE: Two Banasree siblings might've been killed
Jasmine made the confession during primary interrogation, the Rab officer added.
Mufti also informed that a case over the incident will be filed and there will be further investigation to find out more details.
Earlier in the morning, Rab said mental anxiety, family or social disorder, psychological illness, extra marital affair, and grabbing of wealth and property are the main reasons behind the killing.
Meanwhile, Rab handed over Jasmine to the Rampura Police Station around 7:30pm, Asaduzzaman, officer-in-charge (investigation) of the police station, told The Daily Star.
The siblings were found unconscious at their apartment on the fourth floor of a seven-storey building on Monday. Later, they were taken to Dhaka Medical College and Hospital where the doctors pronounced them death.