SC affirms govt action on setting up Turag pillars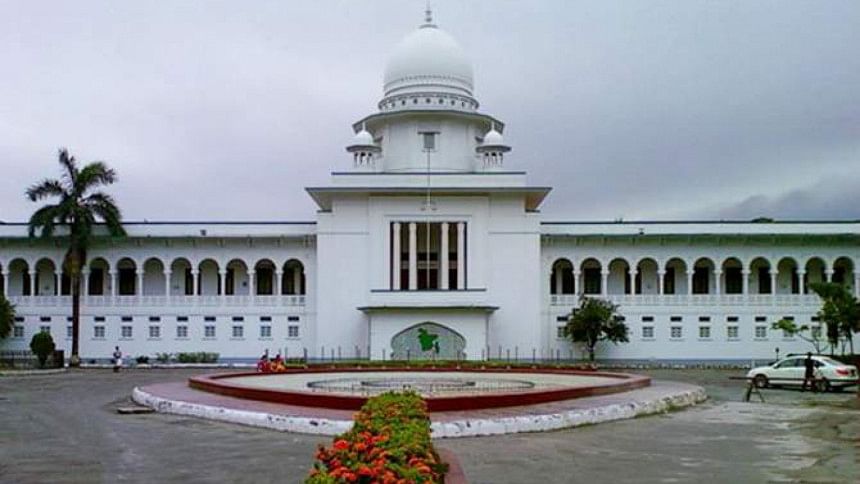 The Supreme Court today affirmed a government action on setting up pillars on the boundaries of Turag River at Mohammadpur in Dhaka after their demarcation.
The Appellate Division of the SC stayed a High Court order that issued a status quo on the possession of the land of the area.
A four-member apex court bench headed by Chief Justice SK Sinha passed the order after disposing of an appeal filed by Human Rights and Peace for Bangladesh (HRPB) challenging the HC order.
HRPB lawyer Manzzill Murshid told The Daily Star that the government has set up the pillars on the original boundaries of Turag River through evicting land grabbers following an earlier HC order.
The pillars, which were installed in the boundaries of the river, cannot be removed following today's SC order, he said.
Manzill said Amin and Momin Company, a real estate organisation, had grabbed around nine acres of land of Turag in Mohammadpur area.
But the government has established pillars on the river boundaries after recovering the nine acres of its land from the company following an HC's July 24 last year order, he said.
The lawyer said the company had filed a writ petition with the HC, seeking its order on the government to remove the pillars from a boundary of the river, which was grabbed by it.
Following the company's writ petition, the HC on February 22 this year has issued a status quo order on the possession of the land of the river, which was stayed by the SC today, Manzill added.
No lawyer was present for the company during the apex court hearing on the HRPB's appeal.