Kamaruzzaman's review plea hearing adjourned again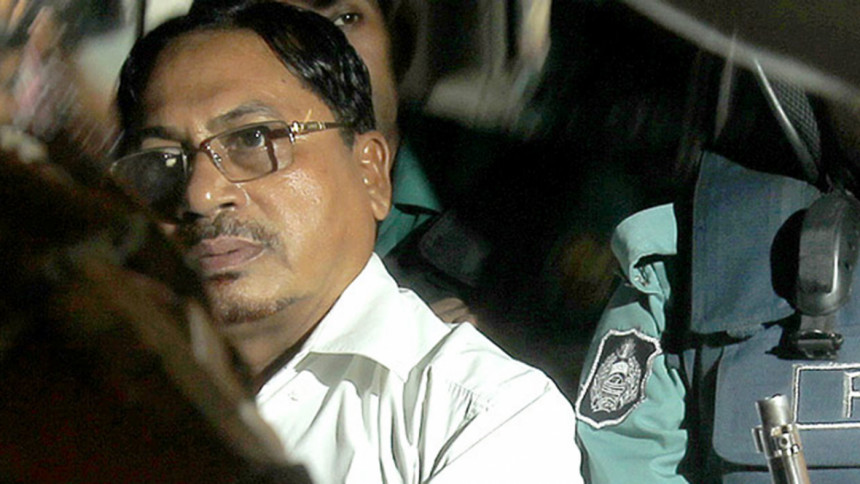 The Supreme Court for the second time adjourned hearing the review petition by war crimes convict Muhammad Kamaruzzaman against its verdict that upheld his death penalty.
A four-member bench of the Appellate Division headed by Chief Justice Surendra Kumar Sinha fixed April 5 for hearing the review petition.
The court passed the order in response to a petition filed by Kamaruzzaman yesterday seeking a four-week adjournment on the ground that principal defence counsel Khandker Mahbub Hossain was ill.
During the hearing, Justice Shamsuddin Chowdhury Manik, a judge of the bench, expressed dissatisfaction over the adjournment petition, saying that he saw Mahbub Hossain addressing a press briefing yesterday.
Pointing to advocate on record Joynul Abedin Tuhin, who moved the adjournment petition, Justice Manik said, "You are misleading the apex court with blatant falsehood. It is absolutely horrendous."
"I have seen him (Mahbub Hossain) in private television channel Ekattur. He addressed the press. Then, how can you say that he is in hospital?," Justice Manik said.
He further said, "You are doing farce with the apex court. Nowhere in the world, is an adjournment prayer granted on the ground of the personal difficulties of an advocate".
Justice Manik told Tuhin that the defence has no desire to complete this case.
Attorney General Mahbubey Alam vehemently opposed the adjournment petition saying that this petition was filed to delay the case intentionally.  
Mahbub Hossain has presided over a meeting of the executive committee of Supreme Court Bar Association and also addressed a press briefing yesterday, said Justice Manik.
After hearing from both the prosecution and defence, the SC came up with the adjournment order. 
Earlier on March 8, the Jamaat leader lodged a petition with the SC, seeking a four-week adjournment of hearing on the review petition.
Following his petition, the SC fixed April 1 (today) for holding its hearing.
Kamaruzzaman filed the review petition on March 5, praying to the SC to scrap his conviction and acquit him of the charges.
On February 19, the prison authorities read out the death warrant to him after the ICT-2 had issued it the same day.
On November 3 last year, the SC upheld his death penalty awarded by the tribunal on May 9 in 2013 for his wartime offences.
Kamaruzzaman submitted his appeal to the court, challenging the ICT judgment on June 6, 2013.