Sagar-Runi murder: Probe report submission date extended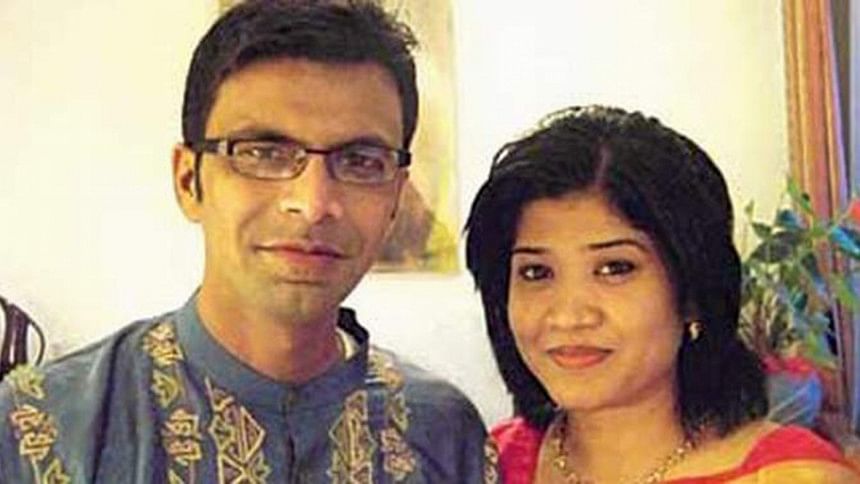 A Dhaka court today asked Rapid Action Battalion to submit by January 18 next year the probe report of the journalist Sagar-Runi murder case.
Metropolitan Magistrate Md Yunus Khan passed the order after Assistant Superintendent of Police of Rab Wares Ali Miah, also an assistant superintendent of police of Rab, failed to submit the report before it today as per the court's earlier order.
Earlier, different courts expressed their dissatisfaction over the investigation and their failure to unearth the real clue of the murder and to arrest the real culprits. 
Sagar Sarowar, news editor of private TV station Maasranga, and his wife Meherun Runi, senior reporter of another channel ATN Bangla, had been killed at their rented flat in the capital's West Rajabazar on February 11 in 2012.
Their only son Mahir Sarowar Megh, then 5, was home at that time.
After investigation by Sher-e-Bangla Nagar police and detectives, the Rapid Action Battalion started a further probe on April 18, 2012. 
Rab later claimed that it got reports of the DNA tests of the 21 suspects and evidential samples collected from the scene, but these were not matched. However, the reports confirmed the presence of two unknown men during the murder, the force claimed.
At least eight people including Rafiqul Islam, Bakul Miah, Masum Mintu, Kamrul Hasan alias Arun, Abu Sayeed, two security guards of the couple's house Palash Rudra Paul and Enamul Hoque and the couple's "family friend" Tanveer Rahman had been arrested but Tanveer got later freed on bail.