Rathish Murder: Wife to walk gallows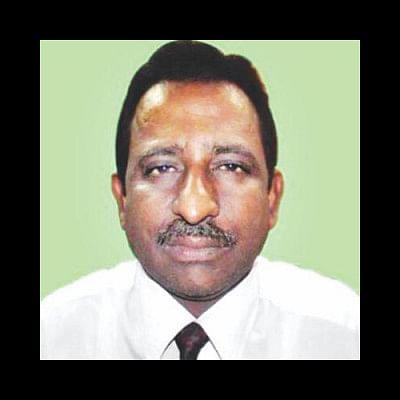 A Rangpur court yesterday sentenced Snigdha Bhowmik Dipa to death for killing her husband Rathish Chandra Bhowmik, public prosecutor at the Special Judge's Court in the district.
Rathish, also the law affairs secretary of Rangpur district Awami League, engaged with different socio-cultural and rights organisations in Rangpur.
District and Sessions Judge's Court Judge ABM Nizamul Haque declared the verdict in a crowded courtroom in the presence of Snigdha, 48, said Abdul Maleq, public prosecutor at the District and Sessions Judge's Court.
According to the case statement, Snigdha had extramarital affairs with her colleague Kamrul Islam, an assistant teacher of Tajhat High School, and they strangled Rathish on March 29 last year at his Tajhat Mollahpara house in Rangpur city.
At night, Rathish had a glass of milk, with 10 sedative pills mixed in it by his wife. As the 58-year-old lawyer became unconscious after drinking the milk, Snigdha and Kamrul killed him.
Four days after the murder, Rab members recovered the lawyer's decomposed body from an under-construction building in the area. His body had been buried there.
Later, victim's younger brother Sushanta Bhowmik filed a murder case with Rangpur Sadar Police Station against five people, including Snigdha and Kamrul.
Kamrul died by suicide at Rangpur jail on November 10. Another accused Milan Mohanta died in April last year.
Names of two other accused, who are students of Tajhat High School, were dropped from the case as police did not find their involvement in the killing, said Al Amin, investigation officer (IO) of the case.
The IO filed a charge sheet of the case with Additional Chief Judicial Magistrate's Court of Arifa Yasmin Mukta on September 13 last year, accusing Snigdha and Kamrul.  
The court then referred the case to the District and Sessions Judge's Court and it accepted the charge sheet on October 21.
The defence and prosecution in the case completed their arguments on January 21. 
There were 37 witnesses in the case.