Rab firing: Multiple bullet marks found on biker's body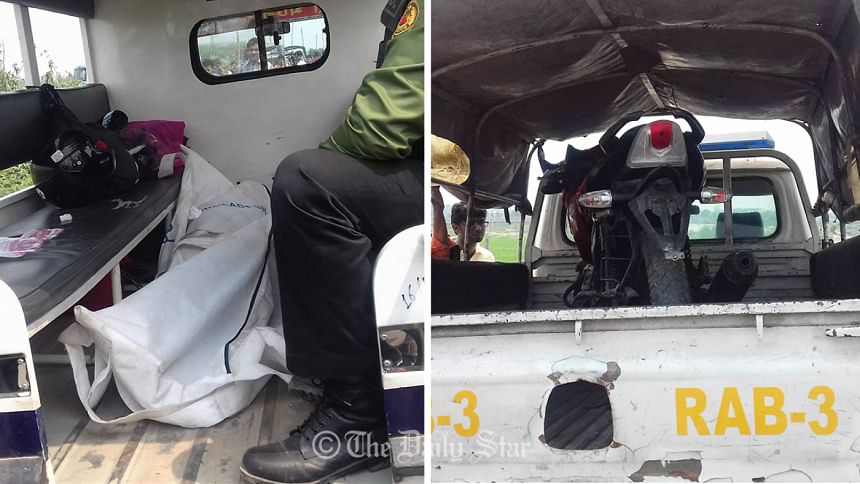 Around six to seven bullet marks were found on the body of the motorcyclist, who was gunned down by Rapid Action Battalion (Rab) members as he tried to penetrate a Rab check post in Khilgaon area of Dhaka early today.
DNA samples were collected from the body for confirming his identity, Abdus Salam, senior assistant superintendent of police (ASP) of Criminal Investigation Department's (CID) crime scene management unit, told The Daily Star.
Also READ: Man 'carrying bombs' killed in Rab firing at Dhaka check post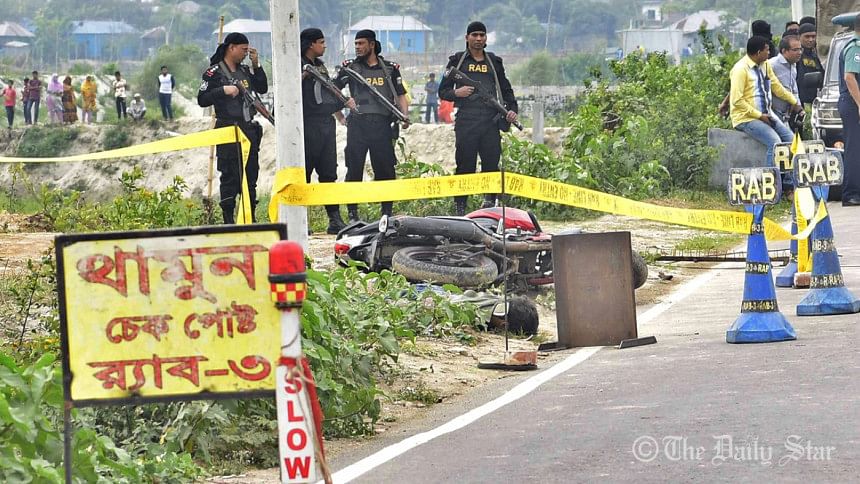 The crime scene investigators also collected a few evidence from the spot and helped police in sending the body to the Khilgaon Police Station, the CID official said.
The motorcycle were recovered and sent it to the police station around 12:30pm, our staff correspondent reports from the scene on a link road to Nandipara of Khilgaon.
READ more: Case filed over suicide blast at Ashkona Rab barrack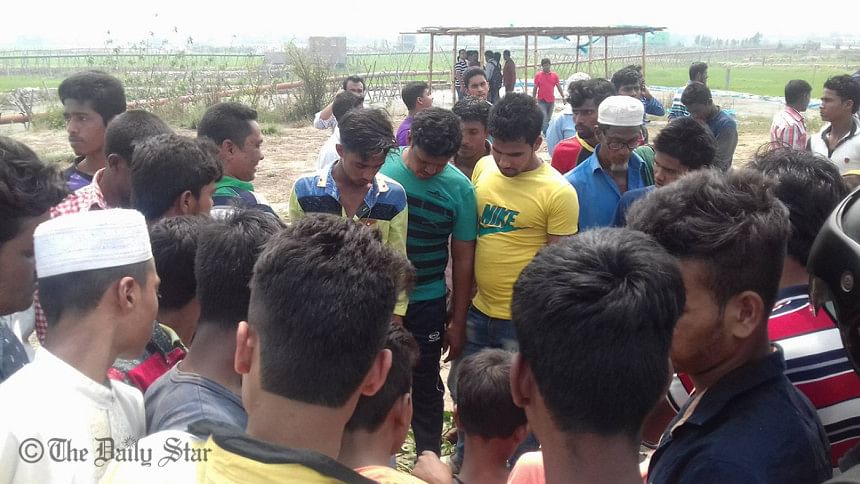 The man carrying bombs was killed in Rab firing when he tried to penetrate a check post with the motorcycle at Shekher Jaiga area around 4:30am, according to Rab.
"An unidentified miscreant, carrying explosives, tried to penetrate Rab-3 check post with a motorcycle at Shekher Jaiga area around 4:30am," said a text message of the elite force floated to media in the morning.
Sensing danger, Rab members opened fire, leaving the man dead, Mufti Mahmud Khan, director of the elite force's legal and media wing, told The Daily Star.
Two Rab members were also injured during the incident, he added.
One handmade improvised explosive device (IED) was recovered from the bag and several bombs were tied to a vest on his body, Lt Col Tuhin Mohammad Masud, chief executive officer (CEO) of Rab-3, told journalists at a press briefing later.
The incident took place a day after a suspected suicide bomber sneaked into a Rab barrack and blew himself up in the capital's Ashkona.