Students demand DU proctor's resignation
A group of Dhaka University students demonstrate and demand resignation of the university's proctor over his failure to provide security to the students.
A group of Dhaka University students today demonstrated and demanded resignation of the university's proctor over his "failure" to provide security to the students.
The students wielding banner 'Students Against Repression' held Proctor AKM Golam Rabbani responsible for the recent "spate of attacks" on students.
They held a rally at the base of Raju Sculpture on DU campus in the morning and later paraded the campus. Speakers at the rally highlighted the recent incidents of violence on campus surrounding the quota reform movement and assault on two third-year students.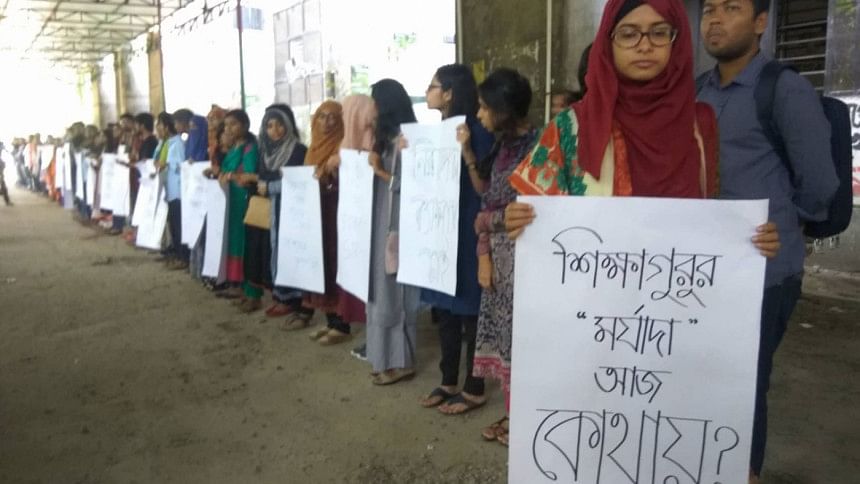 "Several incidents have taken place after this proctor took office. But he failed to act in any of the incidents," said Zakaria Hossain, a leader of the platform. "How many incidents will have to happen? What will it take for you to admit failure?"
Another speaker, Ety Jahan held Chhatra League responsible for assaulting students throughout the campus and condemned the proctor's inaction in this regard.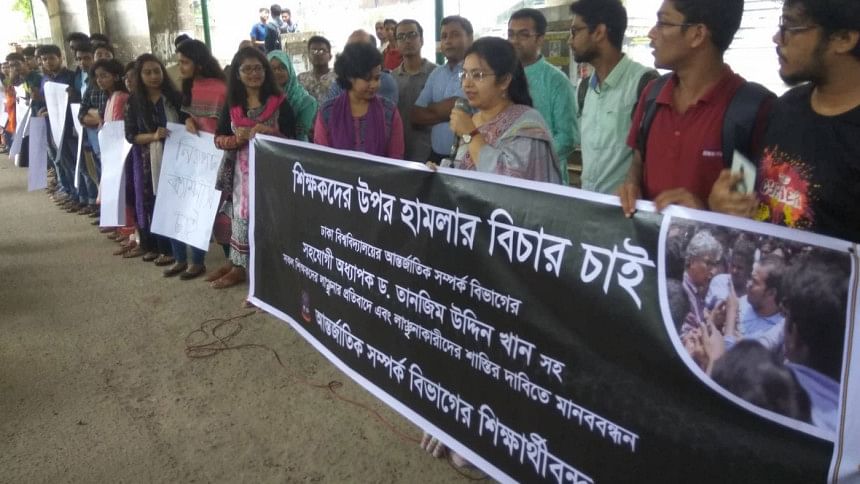 ECONOMICS, IR DEPT DEMO AT DU
Meanwhile, there have been other demonstrations at Dhaka University – carried out by the departments of economics and international relations.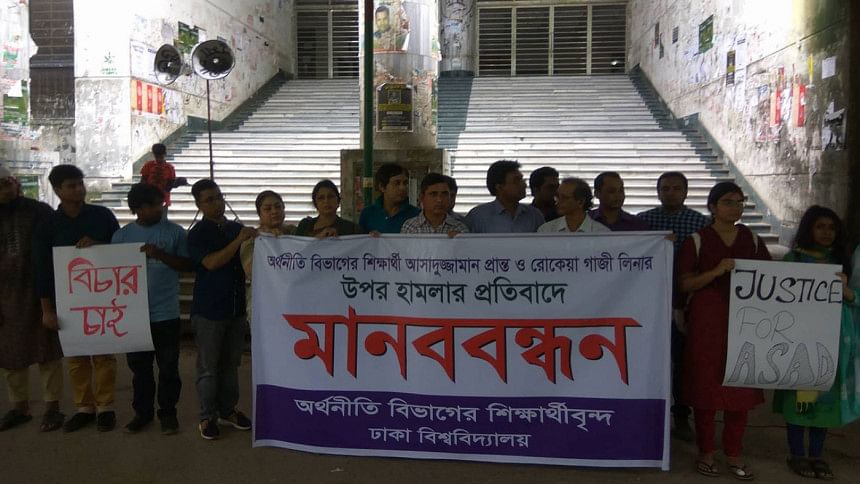 Economics department formed a human chain at the base of Sociology Building protesting the assault on the two third-year students at campus.
Students of International Relations also formed a human chain there protesting the assault on their teacher Tanzimuddin Khan yesterday, during a demonstration – an incident that sparked outrage through the social media last night.
DEMO AT OTHER UNIVERSITIES
In Jahangirnagar University, around 200 students under the banner of "Student Teacher Unity Platform" brought out a silent procession covering their mouth with black cloth protesting yesterday's assault on DU teachers and students.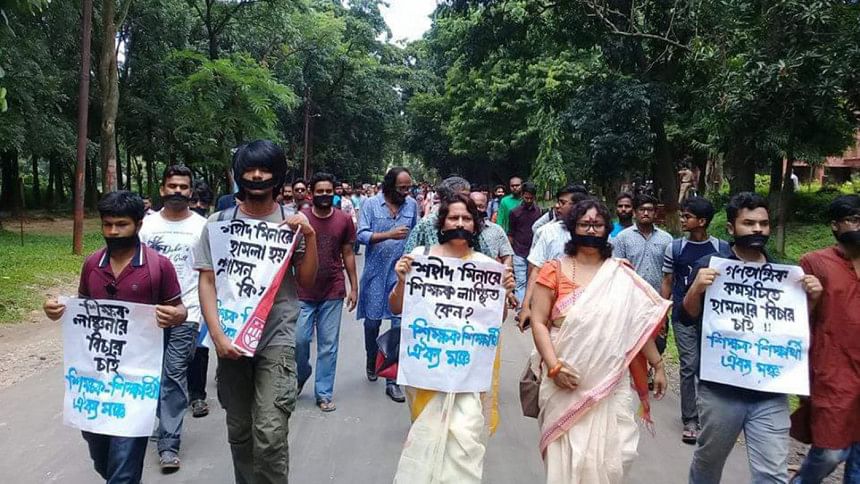 They also demanded punishment of the attackers from a rally held at Shaheed Minar premises after the procession, reports our JU correspondent.
In Rajshahi University, more than a hundred students of mass communication and journalism department, formed a human chain around 11:00amat the department premises protesting the BCL attack.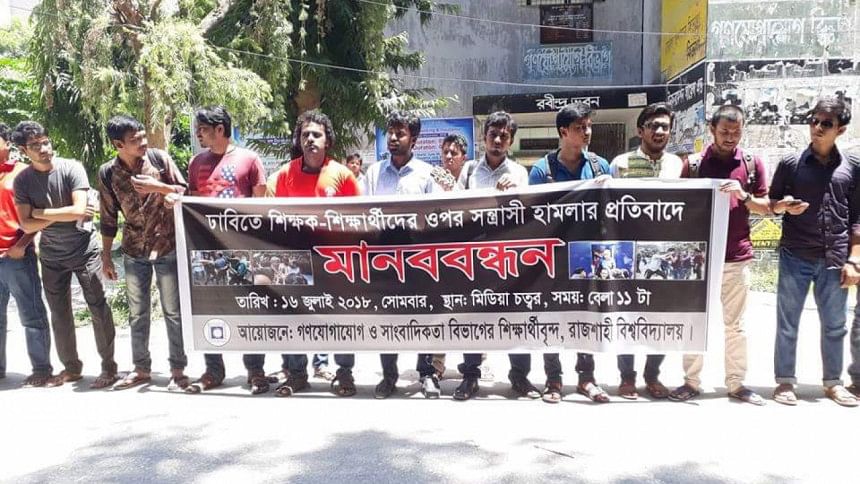 Earlier on yesterday, three teachers of Dhaka University were assaulted by some members of the pro-Awami League student organisation when they tried to save their students from attacks.
They are Prof Fahmidul Haq and Associate Professor Abdur Razzaque Khan of Mass Communication and Journalism and Associate Professor Mohammad Tanzimuddin Khan of International Relations.