Cops foil students' demo for fresh medical tests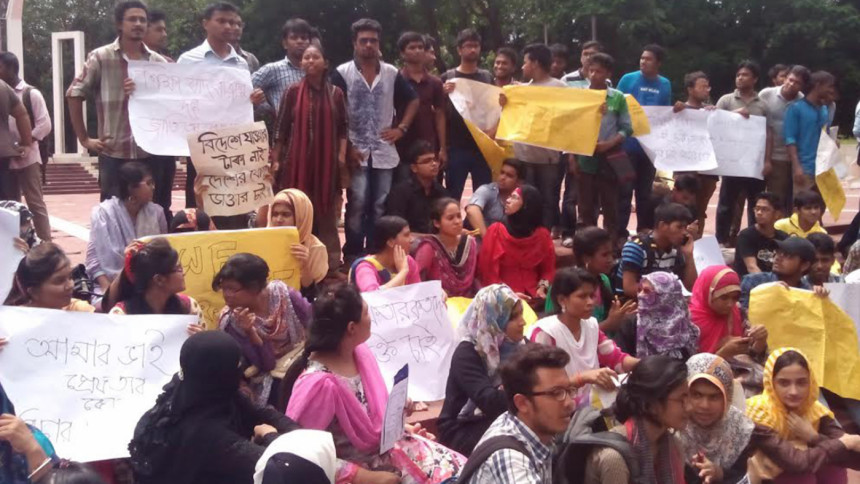 --- Cops foil students' human chain, 6 held
--- Police charge batons, students claim
--- Demand for fresh tests alleging question leak
Police foiled a students' demonstration demanding fresh medical and dental admission tests in Dhaka today.
Admission seekers under the banner "All Medical Admission Seekers" gathered in front of Jatiya Press Club around 10:30am to form a scheduled human chain.
As the students tried to block the road there, the law enforcers drove them out them for the sake of smooth vehicular movement, said Shiblee Noman, assistant commissioner of Dhaka Metropolitan Police.
Six demonstrators were picked up from the spot, said Sub-Inspector Aziz of Ramna Police Station.
Meanwhile, agitating students alleged that the law enforcer charged batons on them. However no one was reported to be injured.
The students have been demonstrating since the tests were held on Friday. They claimed leaked question papers were available by Thursday night.
The alleged leak also triggered firestorm of criticism in the social media.
Admission seekers in Dhaka and different cities in the country voiced their protests as State Minister for Health Zahid Maleque announced the results with a pass rate of 58.4 percent yesterday.
A section of the students rejected the results and began protests demanding fresh tests.