Patient dies after 'jumping off' DMCH building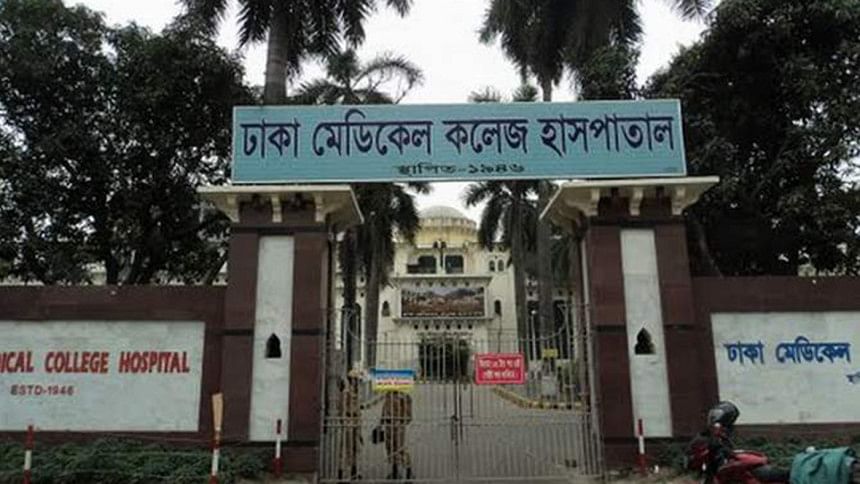 A patient today died after reportedly jumping off the fifth floor of a building of Dhaka Medical College Hospital

.

The deceased was identified as Rubel Gazi, 22, who was being treated at the hospital for psychological complicacy, his mother Ator Jaan told The Daily Star.

"He jumped off the building around 3:00 pm after she scolded him for moving here and there in the hospital," Ator Jaan said.

Immediate after the incident, he was rushed to the hospital's emergency unit where doctors pronounced him dead, Sub-inspector Bacchu Miah, in-charge of police camp at the hospital, told The Daily Star.

Rubel, son of Md Rabiullah Gazi and Atar Jaan of Sadipur Konabari under Sonargaon upazila in Narayanganj, was a construction worker by profession. He was admitted to the hospital on Sunday.