One held for 'pirating Aynabaji'
Police have arrested a man on charge of uploading pirated copy of Aynabaji, a film by Amitabh Reza Chowdhury, to a personal server and illegally broadcasting it via the internet.
Atikur Rahman Avi, 28, one of the owners of Badda Net Zone, a broadband internet connection provider at Badda, was arrested in the area last night, said Masudur Rahman, deputy commissioner (media) of Dhaka Metropolitan Police (DMP), at a briefing at the media centre.
Soon after receiving complaint, the Cyber Security and Crime Division of DMP team started investigations and arrested Atikur, the official added.
"We have already identified a number of people involved with the piracy and police drives are on to nab them," the DC also said.
Nazmul Islam, senior assistant commissioner the division, said, "We have already tracked 18 server links which uploaded the pirated copy of the film, 15 of which have already been removed by BTRC." The 15 server links were created in overseas countries, he added.
The three other server links were generated in Badda, Khilkhet and Uttara, Nazmul said.
Moreover, 22 to 25 Facebook IDs telecast the film live which have also been traced and legal actions will be taken against the ID users, he added.
Syed Gousul Alam Shaon, one of the producers cum writers of Aynabaji who was also present at the briefing, expressed his worries over the leak of the film.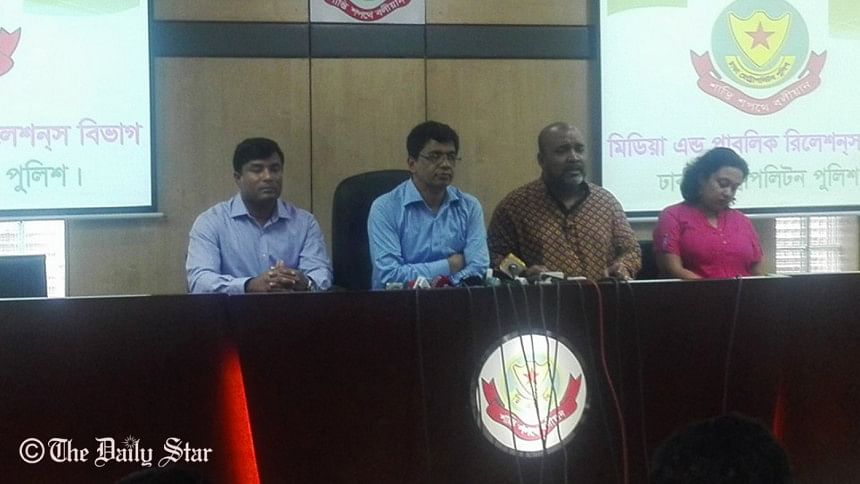 "It took two years of relentless and toiling efforts to make Aynabaji, which cannot end just in a few days due to this piracy hype," Shaon said.
Replying to a query on the release of the movie on digital platform Robi TV was anyway linked to the piracy and will the team Aynabaji take any legal action against the mobile operator, Gousul said they will talk to their lawyers to fix the next course of action.
"We have to; because we are the sufferers," he added.