10 hurt as cops thwart nurses' demo, 7 held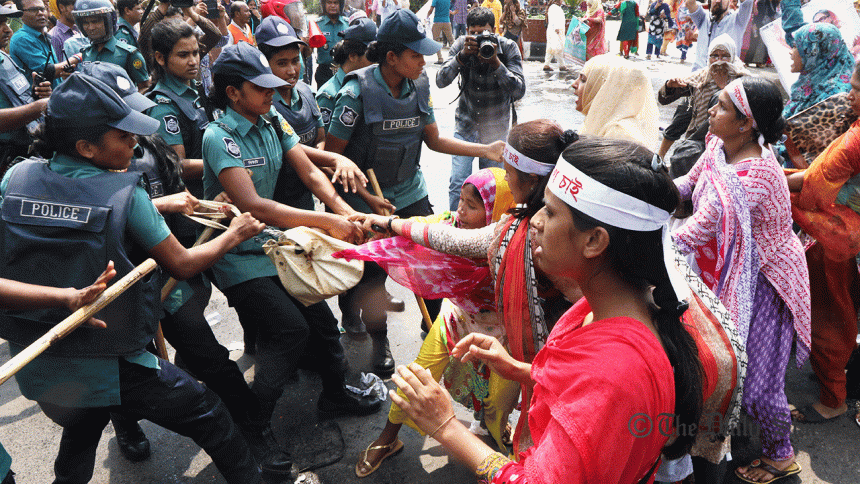 At least ten people were injured when police use force to disperse a road blockade of unemployed nurses in Dhaka's key intersection Shahbagh today.
The nurses blocked the intersection, choking the city's traffic, around 10:00am. Three hours later, police charged batons, lobbed teargas shells and sprayed hot water to disperse the agitating nurses.
"We requested them to move away. When they didn't, we took action," said Abu Bakar Siddique, officer-in-charge of Shahbagh Police Station. "Seven were detained from the spot."
They were protesting a government decision that came yesterday to recruit nurses through tests under Bangladesh Public Service Commission. A total of 3,616 nurses will be recruited under this.
"We want nurses to be recruited through performance evaluation and seniority," said Rajib Kumar Biswas, president of Bangladesh Basic Graduate Students Nurses Association.
Few of the victims underwent primary treatments at the burn unit of Dhaka Medical College Hospital.