Milky Murder
No probe report even after 2yrs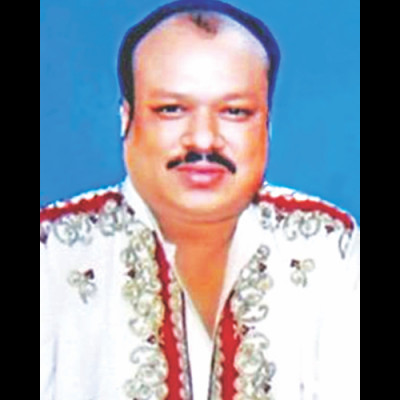 Even after two years into Jubo League leader Milky's murder, the investigators could not find out yet the masterminds behind the killing in Dhaka, leaving the family in utter despair and insecurity.
The family expressed no confidence in the charge sheet submitted by Rapid Action Battalion on April 15 last year as it left out two of the main accused, whose names were in the first information report (FIR).
The names of Zahidul Islam Tipu, general secretary of Motijheel Thana Awami League, and Wahidul Alam Arif, then general secretary of Dhaka city (south) Jubo League, have been left out due to their strong political dominance in Motijheel, claimed the victim's relatives and friends.
Later on June 17 last year, a Dhaka court asked the Criminal Investigation Department (CID) to conduct investigation.
In submitting its probe report, CID had extended the date seven times and finally it was asked by the court on June 29 this year to do so by next August 18, a court source said.
Riazul Haque Khan Milky, organising secretary of Jubo League's Dhaka city (south) unit, was shot dead before a Gulshan shopping mall on July 30, 2013.
A CCTV footage shows prime accused SM Zahid Siddique Tarek, clad in a white punjabi, shooting Milky.
Tarek, who was joint secretary of Dhaka city (south) Jubo  League, was killed in a shootout with Rab within 18 hours of his arrest following the incident.
One of the suspected killers Shakhawat Hossain Chanchal, organising secretary of Dhaka city (north), who was also seen with Tarek, fled to the US, said locals.
Fahima Islam Lopa, wife of Milky's bodyguard Sagor, confessed to her involvement in the murder to a Dhaka court on August 4, 2013 and left for India after she had been granted bail on February 9, 2014, said a source.
"We have been living in fear as the group that killed Milky controls Motijheel," said a member of the victim's family.
A relative of Milky, who used to run a small business in the area, seeking anonymity told this correspondent that he left Dhaka for his village due to sheer insecurity.
"One of the reasons why the masterminds behind the murder are out of reach now is that the charge sheet prepared by Rab was flawed," said Abdullah Al Monsur Ripon, the lawyer representing Milky's family.
Maj Rashedul Haque Khan, Milky's brother, filed a petition of no confidence in the charge sheet, stating that seven names, including of Tipu and Arif, were dropped although witnesses and other accused during different investigations had mentioned their names.
Rab's Legal and Media Wing Director Commander Mufti Mahmud Hasan said, "We had included the names of those against whom we found evidence of involvement in the murder."
Submission of its probe report is at the final stage, CID's Assistant Superintendent of Police Uttam Kumar Biswas told The Daily Star.
One Tanzim Mahmud Tanim was arrested in Motijheel over the murder yesterday, he said, claiming that he is Tarek's friend.
There was an enmity between Milky and Tipu over nomination to contest Dhaka city corporation polls for councillor post, said locals.
Locals said Milky's enmity with Zahidul Islam Tipu began over getting nomination in Dhaka City Corporation polls slated for May 2012.