Niloy murder: Cops to probe colleagues' negligence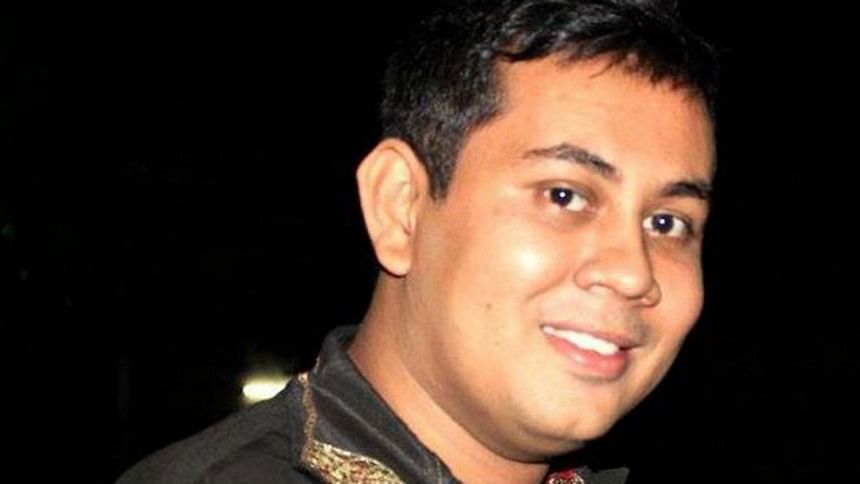 A 3-member committee has been formed to investigate the allegation against police that they had denied to register a GD (General Diary) when slain blogger Niladri Chaterjee alias Niloy had gone to the police station in May last.

The committee, headed by Additional Deputy Commissioner (ADC) of Motijheel Division Tareq Bin Rashid, was formed on Saturday. The other members of the committee are Assistant Commissioner (AC) Md Nur Alam and AC Kazi Farid Hossain.

Blogger Niloy, who was brutally killed by unidentified miscreants, posted a status on May 15 last in his Facebook account mentioning that two unidentified people were following him when he was returning home in a human-hauler (tempo). Though he had been at a police station to register a GD in this connection, police refused to do so.

But he did not mention the name of police station where he had gone for filing GD.

Contacted, Deputy Commissioner (Motijheel Division) of DMP Anwar Hossain said the committee was formed based on media reports that police refused to register Niloy's GD. 

The committee will find out the police station where Niloy had gone for service and take action if anyone's negligence of duty is found in this connection, the DC (Motijheel) said.

Blogger Niloy, a resident of a rented flat on the 4th floor of a multi-storey building at Goran in the capital, was hacked to death by a group of assailants on Friday afternoon.

Ashamoni, wife of Niladri Chaterjee alias Niloy, filed the case against the four unidentified people with Khilgaon Police Station on Friday night.