Most community centres of two Dhaka city corporations not usable by public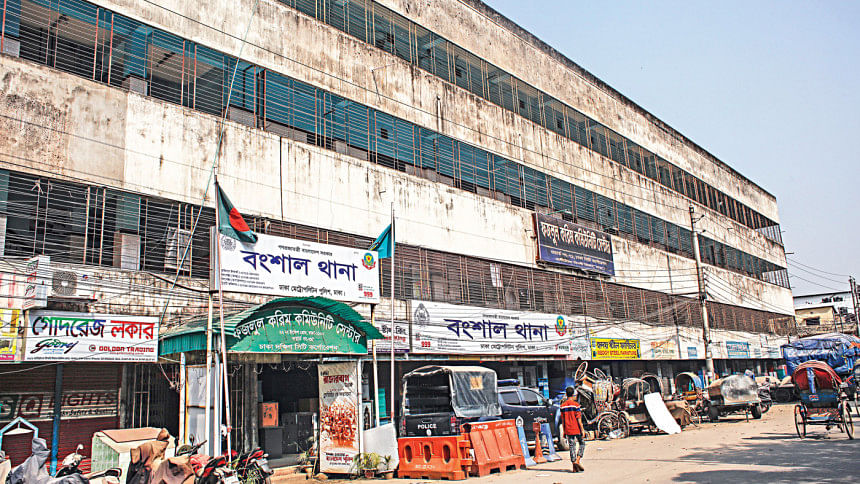 Community centres are supposed to be a place where people of a neighbourhood gather, socialise and hold cultural and social events.
However, 52 such centres in 129 wards of the two Dhaka city corporations are not only failing to serve their purposes, but also not being maintained properly or rented out to other organisations, denying people the opportunity to avail the services.
The two city corporations are custodians of the centres, which locals can rent for arranging programmes. These are also supposed to be multi-purpose, such as fitness centres, library, digital centre or a councillor's office.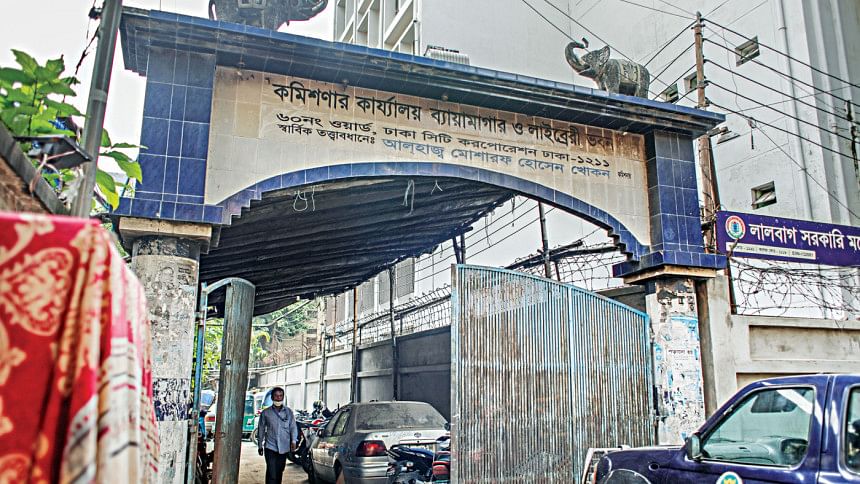 In a way, these centres are the hub of city corporations for providing services to people at ward level. But the situation is quite the opposite.
Some of the centres are leased out to law enforcement agencies while others do not have facilities to function properly, as they are considered risky or abandoned.
According to records obtained from the city corporations, eight out of 14 centres in Dhaka North City Corporation's (DNCC) 54 wards and 19 out of 38 in Dhaka South City Corporation's (DSCC) 75 wards are in usable condition and accessible to the public.
DNCC has leased out three community centres to Rapid Action Battalion while DSCC leased out seven to Rab and police, said officials.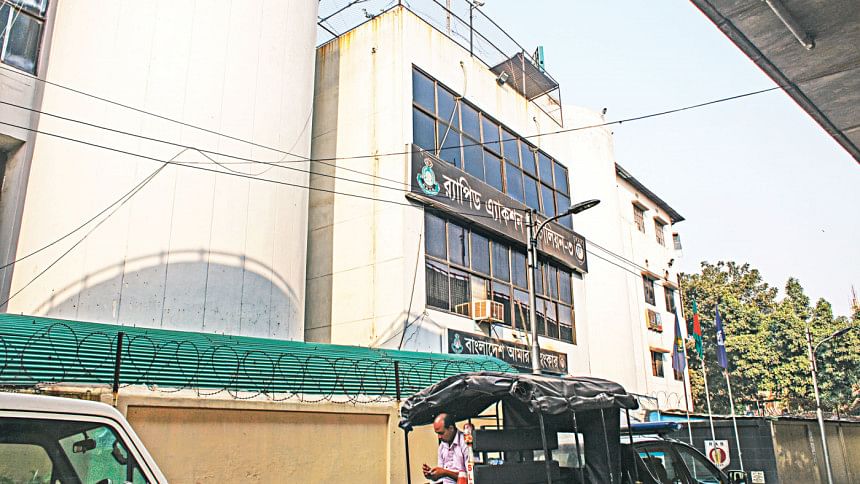 "We don't have any open space where social events could take place. Hence, a community centre could play a big role in this regard. Lower-middle income or middle-income people can book a centre at only Tk 6,000 as opposed to private-run ones that charge Tk 40,000 to Tk 1 lakh," said DNCC ward-35 Councillor Moktar Sardar.
"As our Moghbazar community centre has been leased out to Rab for years, people cannot avail its facilities," he added.
Currently, Khilgaon, Mogbazar and Mohammadpur community centres of DNCC are leased out to Rab.
In DSCC, Mukti Joddha Murad community centre in Tikatoli, Dholpur training centre and Shaheed Nagar Matrisadan are leased out to Rab; Mugdapara Afir Uddin Sarkar community centre in Mugda to Mugda Police Station; Haji Abdur Rahim community centre in Wari to Wari Police Station; Fazlur Karim community centre to Bangshal Police Station and Shaheed Nagar community centre in Lalbagh to Lalbagh Police Station.
Meanwhile, those "accessible to people" are not in a pristine condition either, as they lack facilities or are not being maintained properly. Most are being used only for holding social events, said a DSCC official, seeking anonymity.
Besides, three community centres are being used as DSCC zonal offices: Haji Gani Sarder community centre, Azimpur mini community centre and Tilpapara community centre in Khilgaon.
As per officials, DNCC's Rayerbazar and Modhubag community centres are yet to be operational, while Banani community centre is being renovated.
Meanwhile in DSCC, nine community centres are marked as either under construction, abandoned, risky or unused.
"For the last eight years, Mugdapara Afir Uddin Sarkar community centre is being used as a police station," said councillor Sirajul Islam Bhatti of DSCC ward-6.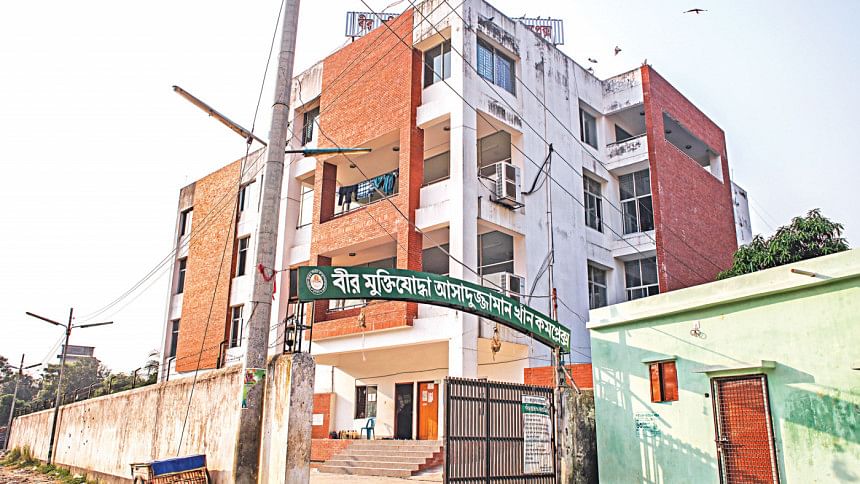 "As they had a space crisis, we at first welcomed them to use the four-storied centre," he said.
"But gradually, they occupied most floors… My office is now on the top floor. As they keep their materials on the pathway to my office, people face trouble while coming to seek services," the councilor said.
Besides, due to the space crisis and risky condition of the building, no social event takes place here," he said.
He said they thought that the police station would shift soon but that did not happen.
Regarding the matter, Lt Col Ashique Billah, director of Rab's legal and media wing, said due to space constraint in the capital, they have  been using different community centres, paying a rent fixed by the Public Works Department.
"Based on legal approval from the authorities concerned, we took those on rent and still have the authorisation to use those," he said.
"The situation is different outside the capital as there is no space crisis there. Our battalions have their own arrangements there for running their activities," Lt Col Billah said.
Regarding usage of the centres by locals, he said, "Rab also wants to move from those establishments. We have contacted the city corporations already… if space can be arranged, we will be able to shift there."
Meanwhile, the handful of community centres that are being used by people are closed due to the pandemic situation, said city corporation officials.
About the services and facilities at the community centres, a DSCC official, wishing anonymity, said, "The one at Segun Bagicha is lying unused since the beginning as it doesn't have any lift facility or gas connection."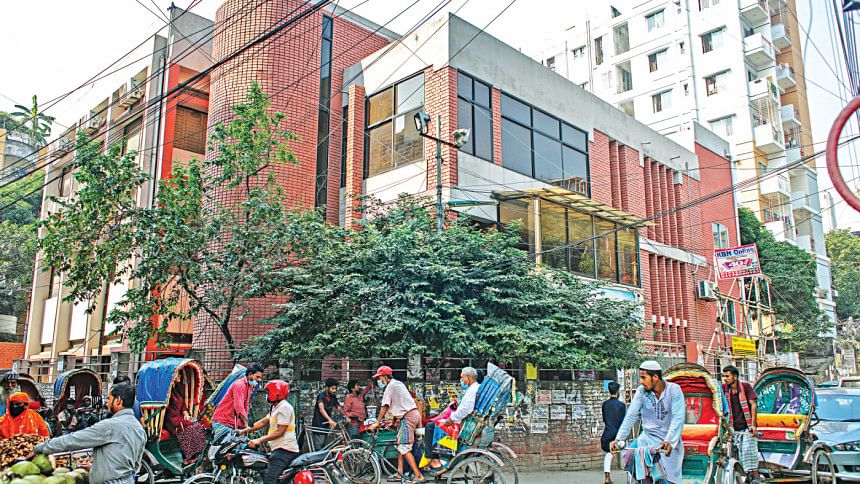 WHY DO WE NEED COMMUNITY CENTRES?
Talking about the importance of community centres, Bangladesh Institute of Planners President Akter Mahmud said, "These were supposed to be places for gatherings, which help build social cohesion among people. Every ward should have such facilities."
"But the reality is quite different. We have such few centres and many are not even usable. If those are rented to other organisations, and if buildings are risky, then people will lose interest in using them," he added.
Therefore, these establishments should be maintained properly and made more people-friendly, the BIP president stressed.
WHAT DO CITY AUTHORITIES SAY?
Contacted, DSCC Public Relations Officer Abu Naser said, they have already sent a notice to law enforcement agencies to vacate the centres so that people can use those.
"We also have a plan to construct modern community centres after a feasibility study," he said.
Regarding the issue, DNCC Mayor Atiqul Islam said, "Because of the coronavirus situation, we have decided to extend Rab's lease for a year."
"However, we will talk to the director general of Rab soon so that they can gradually shift their offices somewhere else. We have also asked them to come up with a plan in this regard."
About development of the centres, he said, "We want to upgrade the existing ones. We'll conduct a feasibility study to see how much revenue we can generate from them while ensuring services to people."