Wastes cleaned up in Barishal city within 8hrs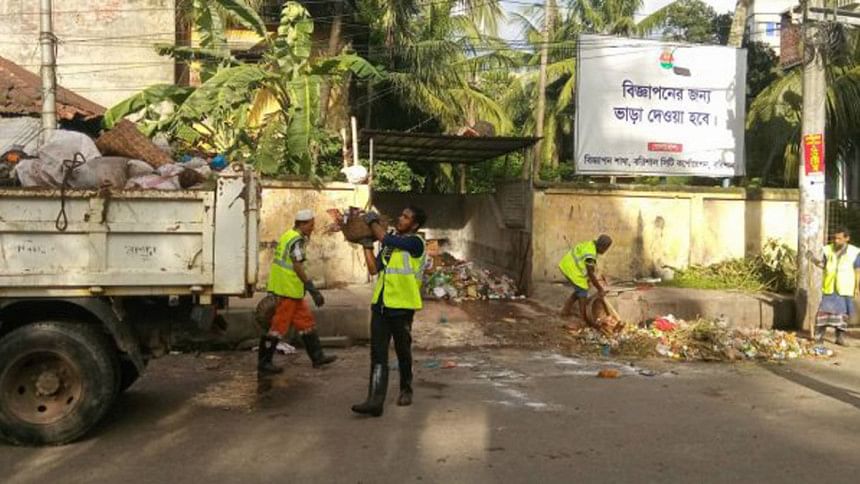 Workers of Barishal City Corporation (BCC) have completed cleaning up sacrificial animals' wastes from the main roads and waste-bins in the city within eight hours.
BCC Mayor Serniabat Sadiq Abdullah had earlier announced that sacrificial animals' wastes would be cleaned up within from the city area in the shortest possible time on Eid day, reports our Barishal correspondent.
As per the mayor's commitment, two hundred workers of BCC's conservancy  department  operated a crash programme to remove all garbage from the city within 6:00pm on Monday, said Dr Rabiul Islam, conservancy officer of the city corporation.