Violence against Women, Children: Cases rising as govt bodies, NGO staff busy with pandemic
Speakers tell MJF webinar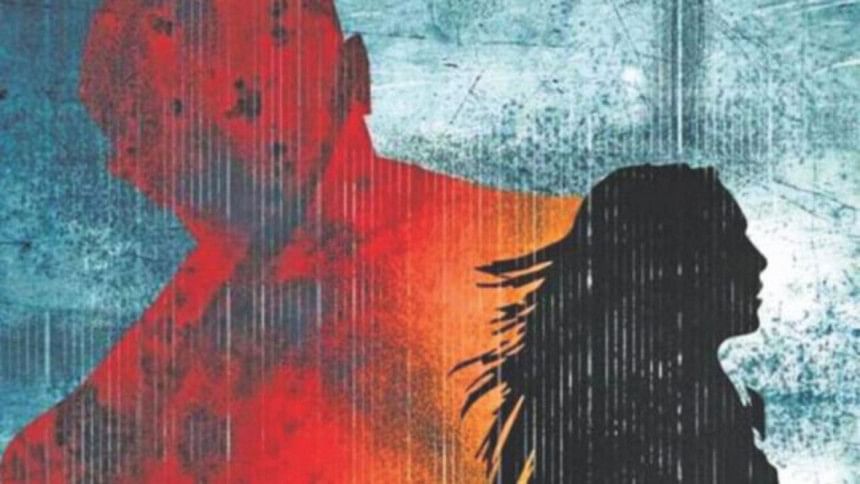 As many government departments, including law enforcement agencies, are focused on fighting the coronavirus outbreak, victims of domestic violence are not getting enough support, speakers at a webinar said yesterday.
The situation has become even worse as NGO frontliners have not been able to communicate with victims in person during the time of the pandemic, they said.
The webinar, titled "Behind the closed doors: Rise of domestic violence during lockdown" saw attendance of some 100 participants from different NGOs and government stakeholders. The event was organised by Manusher Jonno Foundation (MJF).
A telesurvey report by MJF shows that a total of 13,494 women and children experienced domestic and other violence during the countrywide shutdown in 53 districts of the country last month, of which 4,160 victims said they were abused for the first time in their life.
MJF observed that the number of incidents of violence against women and children increased in May by 31 percent compared to April.
MJF Executive Director Shaheen Anam said unequal power relations and lower status of women are at the root of the problem, exacerbated by the present crisis.
"Women, girls and other vulnerable, marginalised and socially excluded women face discrimination, inequalities, and exploitation differently than men during any natural disaster, conflicts situation or any other emergency. The same is going on due to the recent Covid-19 pandemic, that has further worsened the existing inequalities and discrimination against women and girls," she said.
Shaheen Anam said NGOs, including MJF, are facing difficulties when referring victims to service providers, as those organisations are occupied with Covid-19 management activities.
Availing legal and medical services are particularly challenging, she added.
Selina Ahmed, programme head (Gender and Diversity) of Brac, said incidents of domestic violence shot up during Covid-19 pandemic, as the "physical" support from government and NGOs were absent.
"Victims are not getting shelter, and support systems like one-stop crisis centre is inadequate now. We have talked to OCC and found that most services are not available like before," she said.
"The role of police in combating the pandemic is appreciable. Similarly, they have to look into domestic violence too. If the cases become weak now, justice will not be ensured for victims later on," Selina Ahmed added.
Sara Hossain, executive director of Bangladesh Legal Aid and Services Trust (BLAST), said victims and those providing support are not able to travel to police stations, hospitals and shelters easily during the shutdown.
"You cannot avail police service if you don't file a GD. At this time, filing a GD going physically has been tough. I can't say how effective electronic GD is. Besides, many victims are not getting the support of Women Desk too," she said.
She also shared the struggle to get legal support through family courts, judicial magistrates and women and children's tribunals.
Situation of availing victim support has worsened in remote areas where internet and mobile phone service are not available, like in Cox's Bazar's Rohongya camps, she said.
Participating NGOs called upon authorities concerned, including the home, law, and women and children affairs ministries, and the inspector general of police, to direct their field-level officials to strengthen their activities and curbing domestic violence a priority issue.
Sadira Khatun, superintendent of police at Police Headquarters, said the role of police in Covid-19 situation is known to all. She admitted that domestic violence has increased during the time of the pandemic, based on data from the national helpline 999 and cyber crime unit.
"But we are responding promptly. We are also giving mental support and counselling through women support centre," she said.
The cyber crime department is helping women and girls, she said. Recently, two female officers have been appointed to provide support to cyber crime victims. An app is on the card to launch shortly, she added.
Member of the parliament (reserved seat) Aroma Dutta said, "All of us should make a plan of action and give it to our prime minister, elaborating how we should execute our initiatives to fight violence against women and children. We want to do it with coordination of all concerned NGOs and government stakeholders."