US hopes for credible, festive Dhaka city polls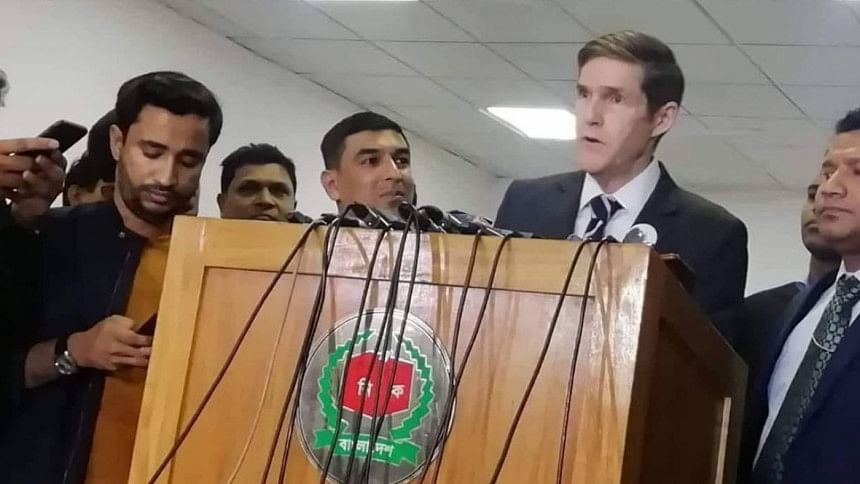 US Ambassador to Bangladesh Earl R Miller today said they hoped that the elections to Dhaka city corporations will be credible, peaceful and festive.
"The hope of United States that the elections are peaceful, festive and credible. We also hope that the elections will be participatory," Earl R Miller told reporters after a meeting with Chief Election Commissioner KM Nurul Huda at the Election Commission this noon.
He said that the US, along with other members of diplomatic corps, will have election observers during the elections to the Dhaka North and South city corporations slated for February 1.
Millar also said he came to the commission to see the electronic voting machines (EVMs) and to learn a bit more about the machines.
Voter turn out is more in Bangladesh than in the US, he said.
Millar called upon the voters to go out and vote for the candidate they choose to on the election day.
"My message to all voters in Bangladesh and certainly in my country as we look at our election coming at the end of this year, participate in the process, which is sometimes imperfect, noisy, messy but a vitally important process," he added.